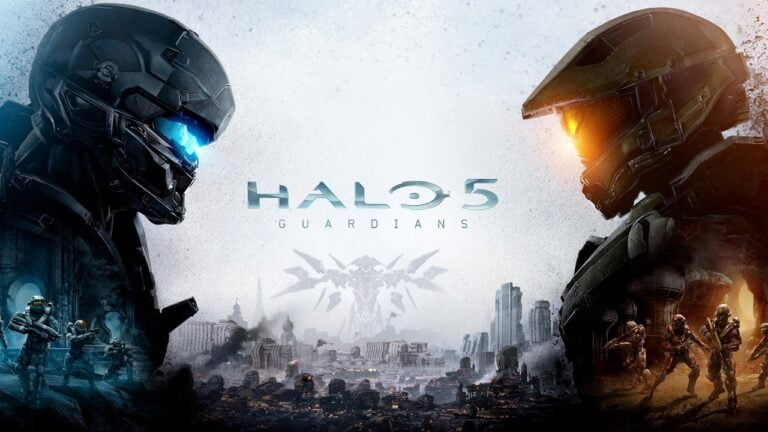 343 Industries and Microsoft collaborated to release a new Halo 5-Guardians trailer. The trailer features Spartan Locke as Agent Locke, but the story still revolves around Master Chief as the main character. The cover art for Halo 5- Guardians features Agent Locke armored in a desert environment, with a mirror image of Master Chief standing in the same desert environment. This indicates that the new game will focus on Agent Locke's new actions while continuing the story of Master Chief and foreshadowing his return. It's worth noting that if you order this game before the release date, you'll receive a bonus of Agent Locke's armor – that's incredible!
Next Gen Exclusive
The exact launch date of the new Halo 5: Guardians game will be on the 27th of October 2015, and this will be an exclusive for Xbox One system. The story details the activities of Agent Locke in his quest to restore the balance in the galaxy, as humanity famous hero is missing and chaos looms due to the sudden attack that steals the peace of the galaxy. Spartan Locke sets out to unravel the mystery of Master Chief so as to restore the peace of the galaxy.
The E3 of 2013 provided a sneak peak of what to expect from the story of Halo 5 game. It also started with an individual kitted up from head to toe in desert garb, traversing the desert landscape. Then a fierce looking figure breaks out of the ground and moves up into the sky flying. It does not end there – the robotic looking entity expands its wings and a great blast of air rushes towards the desert garbed individual, removing the covering. Thus revealing humanity's hope Master Chief or John 117.
Xbox One has just received its greatest game release so far, with the launch of Halo 5 – Guardians. Since 2001, the game Halo has been associated with Xbox and many game players around the globe were enamored with Xbox Combat Evolved path. Xbox one is now synonymous with the new version of the Halo game like its predecessor. Those who would want to enjoy this new Halo 5: Guardians would also have to get Xbox One. Expecting the release on 27th October, preorder now so that you will not miss the bonus offer of Agent Locke's armor.