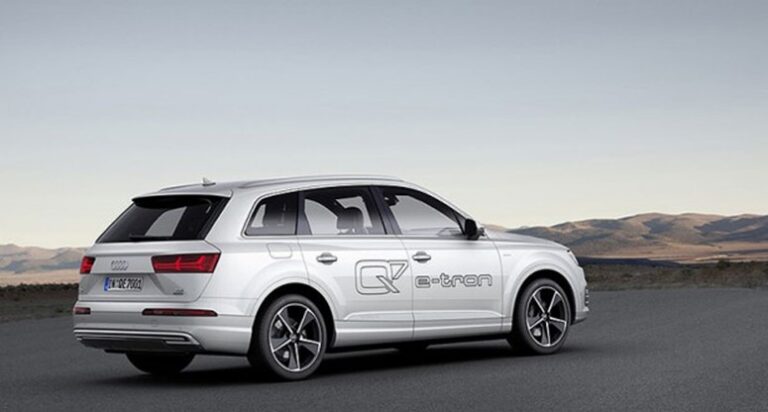 If you cannot decide between luxury hybrid and diesel, Audi can offer you solution with his new E-tron model, or better to say Q7 e-tron. It is a first Audi's plug-in hybrid TDI model which is based on the recent presented second generation of SUV-a Q7.
Visually, hybrid version will be different with the mask of engine, latest diffuser and 19-inch wheels. Beside of that, this car is more or less, similar to conventional motorized version, and also is with its internal structure.
This car is powered by a combination of 3.0-liter V6 engine, turbodiesel power of 258 Hp, and an electric motor power 94 kW or 128 hp, and maximum torque of 350 Nm, which is integrated into the 8-step tiptronic automatic transmission.
The combined power of the drive train is 275 kW or 373 hp and maximum torque of 700 Nm which is enough to Q7 e-tron speed up to 100 km / h in 6 seconds and reaches a top speed of 225 km / h. His average consumption is 1.7 l / 100 km and carbon dioxide emissions below 50 g / km. But of course here should be considered an electrical autonomy of 56 km. Otherwise, charging its lithium-ion battery takes about two and half hours. Selling this new car, will start soon, and prices will be known closer to the launch date.

For more information for this car, watch