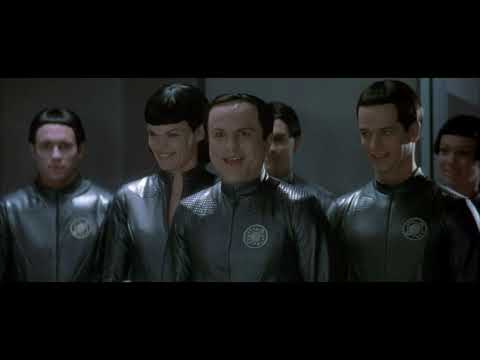 The intriguing American sci-fi action-comedy movie called "Galaxy Quest" is now being adapted to TV by Paramount Television. The story of this film was written by David Howard and was initially produced in 1999 by DreamWorks through Charles Neuwirth and Mark Johnson. Dean Parisot was the director then with David Newman as the composer of the movie sound track. This popular adventurous movie was about an alien war, a bunch of washed up actors being doused with a healthy dose of misconception which cummulated into a life or death battle. Tim Allen, Alan Rickman, Sigourney Weaver with Tony Shalhoub were the actors featured in the Galaxy Quest film produced in 1999.
Presently, Paramount Television is busy at work, converting most bestselling Paramount films into television programs.Due to the populace voracious appetite in long form story telling and the potential windfall in crafting expanded universies. Along with it, other hit movies of the past like School of Rock, Minority Report and others are also being revamped as TV shows as well. Galaxy Quest might come back as a revamped story, or a continuation to the previous story released in 1999 – this is going to be a must watch TV series judging from its previous performance when it was first released.
There have been several requests made to create a sequel to this movie since it was released but no specific action has been taken towards this direction. However, in 2009, exactly ten years after the movie was released, comic book version sequel of the movie was produced with another comic book following that. It is definitely less expensive and easier to create comic books than movies, coupled with the fact that the movie story line works well as animation.
The movie's television series script will still be written by the same writer that authored the script for the first Galaxy Quest movie in 1999, and this is no other than the famous Robert Gordon, who will also be the executive producer of the rebooted or sequel Television series for Paramount Television. The current producers for this will be Melissa Bernstein, Mark Johnson and Dean Parisot who is coming back this time as both director and producer.
Paramount Television is doing a good work to bring back those captivating movies of the past to our modern Television screens. We are here to give you more details of these are more news unfolds.