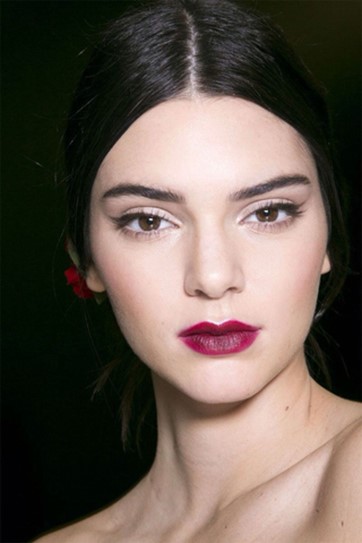 Gradient lips effect

In both style and makeup the fashion trends are dictated by podium. This season, makeup artists offer us a new beauty-trend – effect of gradient lips.
All indications are that gradient make-up went into fashion due to the Korean style, which is of great influence on the Western makeup artists. So, one of the makeup artists Lisa Eldridge, having visited Korea, recorded a new video makeup tutorial with gradient lips.
The leading makeup artist of Paris and Milan Fashion Week, Pat McGrath often uses a similar technique for fashion shows and advertising campaigns. We could see the effect of gradient lips at the fashion shows spring-summer 2015 of Dolce & Gabbana, Erdem and Alexander McQueen, at the backstage of which Pat McGrath worked.
To get a trendy make-up you will need two close in tone shades of a lipstick. One color (that is lighter) is applied to the contour, a darker shade – in the inner zone of the lips.
———-
Bleached eyebrows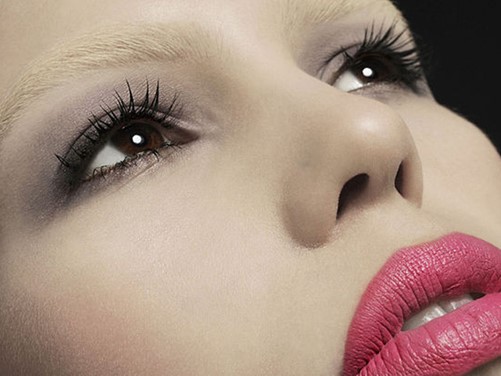 While most girls dream about having eyebrows as thick as Kara Delevin's, many celebrities go in an entirely different direction. And modern fashion makes them take this bold step – bleached eyebrows.
Thus, bleached eyebrows became a new spring 2015 makeup trend. For Balenciaga Spring-Summer 2015 fashion show Pat McGrath created a make-up with bleached eyebrows being the main highlight. This trend was picked up by make-up artists working at Anteprima and Ferragamo fashion shows.
After the show, many makeup artists of celebrities caught up on this beauty-trend. So we could see how such singers as Miley Cyrus, Katy Perry and Lady Gaga bleached their eyebrows: some of them to shoot a new clip, while the others for a photo session.
Kim Kardashian also bleached her eyebrows for a photo shoot in Love magazine.
In addition to Miley, Kim and Kathy, the fashion for lightened eyebrows was supported by such glitterati as Beth Ditto, Kelly Osbourne, Chloe Sevigny, Sky Ferreira etc.
By the way, Pat McGrath also decided to bleach the eyebrows of models for Alexander McQueen Fall-Winter 15/16 fashion show. So we can say with confidence that this beauty-trend will last till the next season.