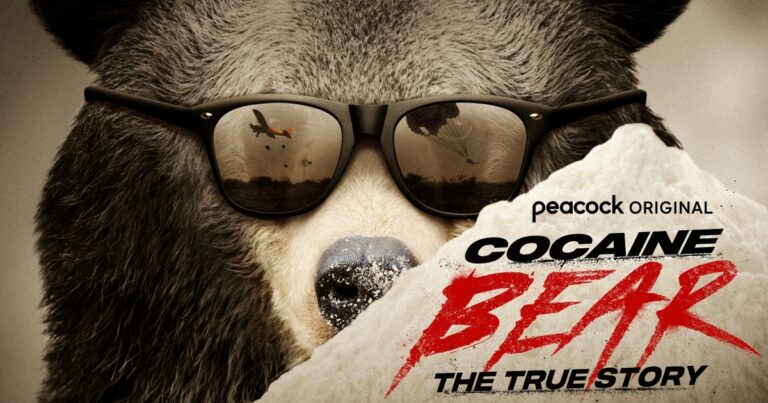 Anthony Nash

Curated From www.comingsoon.net Check Them Out For More Content.

2023 has already seen one story told about the infamous "Cocaine Bear," and now Peacock has released the Cocaine Bear: The True Story trailer for an original documentary telling the true story of a bear that devoured cocaine in Georgia.
The original documentary, Cocaine Bear: The True Story, will premiere on Peacock on April 14, 2023, and will dive into the real story of Kentucky cop-turned-drug-smuggler Drew Thornton, as well as the various people involved in the story.
The documentary will feature interviews with a variety of people close to the case, including the former sheriff, who was one of the first on the scene, and the special agent who was part of the team who found the cocaine bear.
Check out the Cocaine Bear: The True Story trailer below (watch more trailers):
"Lexington Kentucky blueblood named Drew Thornton turns his back on a life of privilege to embrace the dark side, turning from cop to international drug smuggler, flying planeloads of cocaine into America from South America," reads the official synopsis of the documentary. "But one day he mysteriously falls to his death in a Knoxville, Tennessee driveway with his own huge bag of cocaine, armed to the teeth and wearing a pair of…Gucci loafers? How this modern-day Icarus and his fancy shoes have become forever connected to the cocaine bear is the legend behind Cocaine Bear: The True Story."