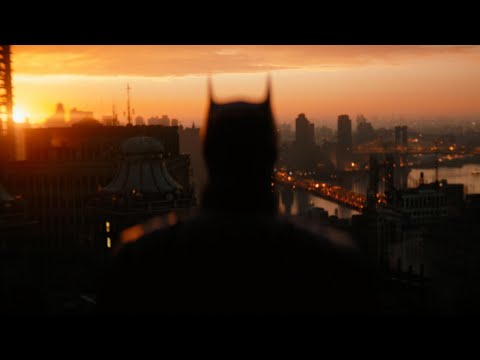 The Batman is getting a sequel, Warner Bros. and DC confirmed Tuesday night at CinemaCon, as Warner Bros. gave the studio's much anticipated presentation.
At the convention Toby Emmerich , president of Warner Bros. Pictures, praised Matt Reeves the director on his fresh take on according to him"one of our most iconic and beloved superheroes" and With The Batman 2, Matt Reeves, Rob Pattinson, and the entire team will transport audiences back to Gotham.
The Batman, which was released in early March of this year, was a critical and commercial success. With a total worldwide take of $759 million, it is the highest-grossing picture of 2022 so far.
For the first time, Pattinson wore the legendary DC superhero's cape and cowl. Riddler, played by Paul Dano, and Oswald "Oz" Cobblepot, aka Penguin, played by Colin Farrell, were among his first adversaries. Andy Serkis portrayed Alfred Pennyworth, Bruce Wayne's butler and mentor, and Zoe Kravitz played Selina Kyle, aka Catwoman.
The Penguin received a straight-to-limited-series order from HBO Max only days after The Batman premiered, with Farrell reprising his role as the Penguin. Reeves, Dylan Clark, Farrell, Daniel Pipski, Adam Kassan, and Lauren LeFranc, who will also serve as showrunner, will executive produce the spinoff series.
The announcement came after Matt Reeves, the director of The Batman, opened the morning state-of-the-industry address by praising theater owners for keeping the "flicker of hope" alive when the virus struck.
He stated that he is a firm believer in the theatrical experience. And thatIt means a lot to him to be able to contribute to their success. Reeves also added, noting Batman had grossed over $700 million, that It took a true collaborative effort to make The Batman a success. Without the theatrical experience, it would not have been possible to get to this point. "Thank you from the bottom of my heart, I treasure what you do". And also leaves a very profound statement of there being "A SanctuaryTo Be Found" in the movies.