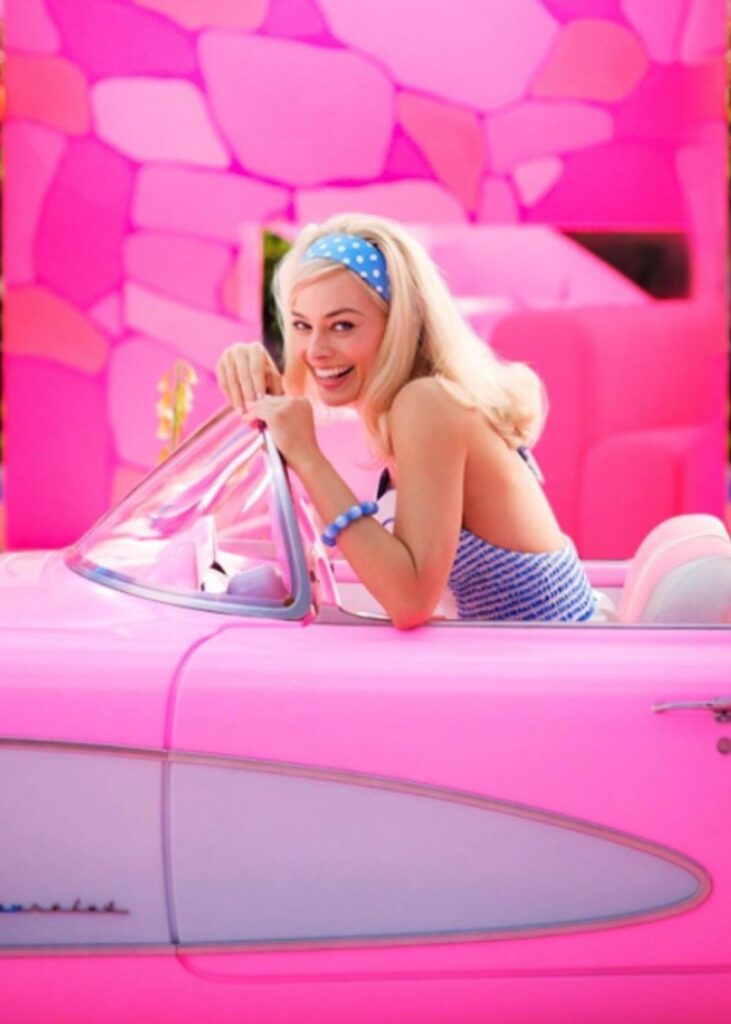 Warner Bros. Released it's first look of the upcoming live action movie Barbie. Margot Robbie is definitely a blond girl living in a fantasy world. Barbie based on the titular character which debut in 1959, the version portrayed on the still seems to embody the Malibu iteration of the character. Seeing as she's spotting a blue and white halter top, with matching blue headband and bracelet.
Furthermore she's driving her iconic hot pink Chevrolet covert convertible which does not look like a two sitter.
Barbie will premiere on the silver screen in the Summer of 2023, starring Margot Robbie and Ryan Gosling as the iconic doll duo Barbie and Ken. Directed by Academy award winning director Gerta Gerwig and featuring a diverse cast from Simu Liu to Issa Rae to America Ferrera this is shaping up to be a must see summer blockbuster event.