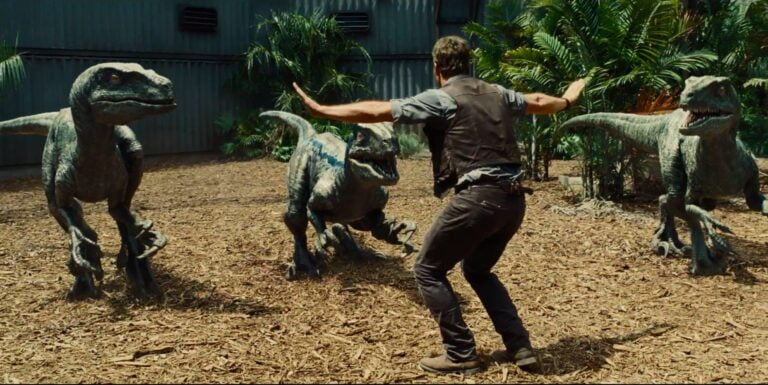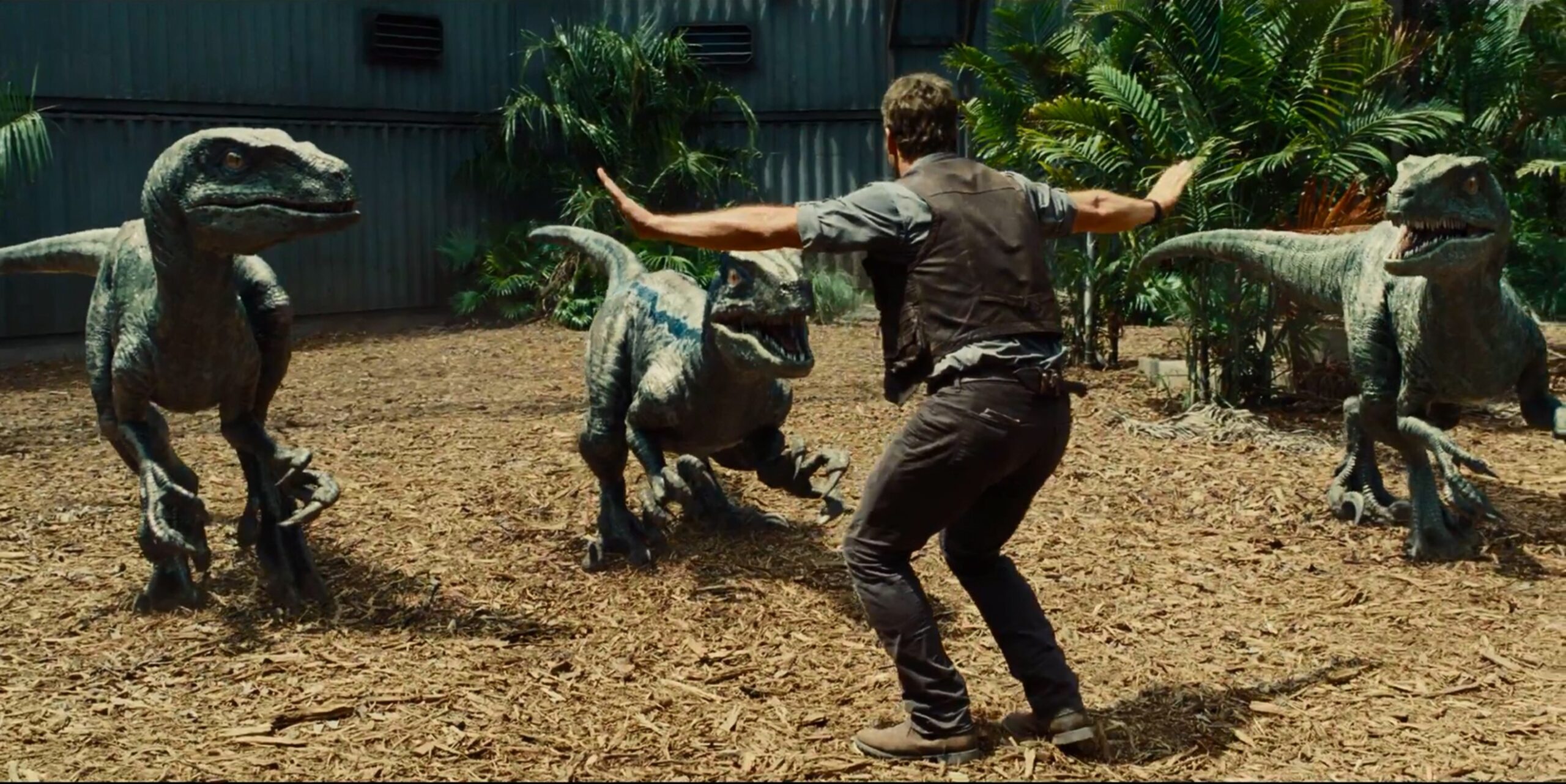 To nobody's surprise, a yet another project produced by Steven Spielberg has not brought any extraordinary or wild impressions. However, it was expected.

The fourth part of 'Jurassic' is basically a mix of the previously released parts, from which there were numerous elements taken that helped logically link the story about the amusement park with dinosaurs. I'm going to do my best in describing it without giving away any spoilers.

There is an emergency situation in an amusement park, while a few main characters are missing from its territory. Another few older characters go looking for the missing characters. That's the first movie.

We are introduced to a new genetically bred types of dangerous flesh-eating dinosaurs. That's the third movie. It must be also noted that if I'm not mistaken, the Aviary was located on another island in the third movie, near Isla Nublar, but not actually on it.

The theme of the intertwining fates along with the intellectual particularities of velociraptor and tyrannosaur was masterfully scooped from the previous movies and wonderfully presented in the new 2015 movie.

Of course, in order to explain my point of view, I'd have to give away a few details, however, if I do that, the movie will lose its charm for you.

However, to not disappoint the fans of on-screen dinosaurs, I'm going to say this: 'Jurassic World' did not abandon the Spielberg-like delivery of the material. Many scenes were shot exactly like in the first movie: the same scenery, camera angles, backgrounds, aviaries, dinosaurs… What I loved the most was the scenes that brought the audience back in time: the scenes where we could see the remains of the original park, which was hidden in the thickets of tropical forests.

As for the people (characters), it is pretty consistent with the current Hollywood tendency: there are good and bad, ambitious and naive, beautiful and not so much beautiful, smart and stupid, kind and angry, brave and cowards, adults and young people.

So who wins in the end? Well, you will see it for yourself.

7 out of 10