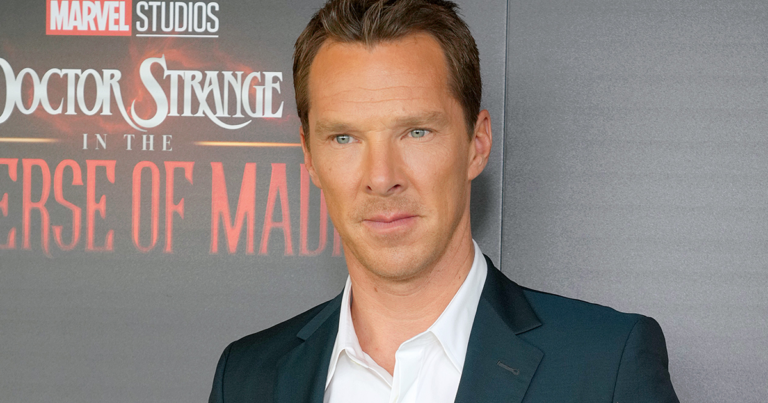 Maggie Dela Paz

Curated From www.comingsoon.net Check Them Out For More Content.

Oscar nominee Benedict Cumberbatch has officially signed on for the leading role in Studiocanal's upcoming series adaptation of How to Stop Time, based on Matt Haig's genre-bending thriller novel of the same name. This marks Cumberbatch's first major TV project in four years, after starring in the HBO TV film Brexit: The Uncivil War.
"When I first read How to Stop Time, the potential of this story was immediately obvious," Cumberbatch said in a statement (via Deadline). "In his inimitable style, Matt once again explores what it is to be human and what it is to live a life — a very long one in this case — with pathos, insight, humor, drama and inspiration."
Cumberbatch first gained recognition for his performance as Sherlock Holmes in BBC's hit mystery crime drama Sherlock, which earned him an Emmy Award for Outstanding Lead Actor in 2014. He is also best known for role as Doctor Strange in the Marvel Cinematic Universe, which he recently reprised in Sam Raimi's Doctor Strange in the Multiverse of Madness.
How to Stop Time is being developed as a six-part drama with Tomas Alfredson attached to direct the adaptation from a screenplay written by D.C. Moore. In addition to starring, Cumberbatch is also serving as a producer through his SunnyMarch banner. Production is scheduled to begin next year in London and other parts of Europe.
Described as an high-stakes superhero thriller, the film centers around "men and women who suffer from a rare condition that makes them live for hundreds and hundreds of years," reads the synopsis. "Born in 15th century France, Cumberbatch's Tom Hazard has time and time again lost everything he loves. More than 600 years on from his birth, he is caught in the middle of a secret war."
Executive producers are Ron Halpern, Joe Naftalin, Moore, Alfredson, Haig, and Jamie Byng, with Robyn Slovo, Adam Ackland, Claire Marshall, and Leah Clarke set as producers.