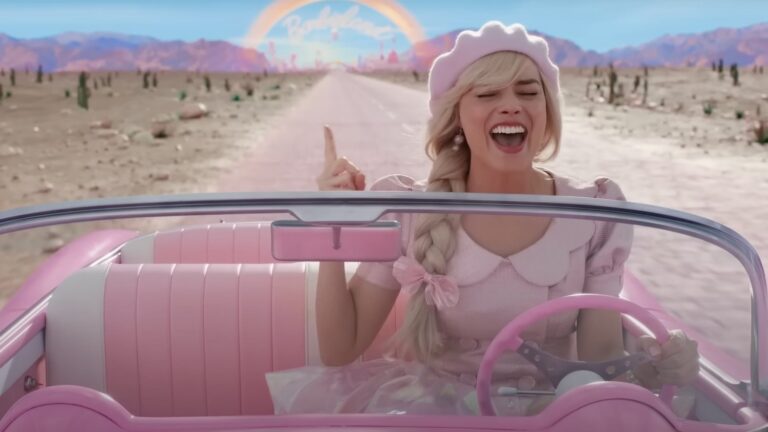 Joey Paur

Curated From geektyrant.com Check Them Out For More Content.


It seems silly to make a Barbie movie and not include Aqua's classic song "Barbie Girl," so a fan went ahead and fixed that issue. HYTT Films released a new trailer that features the song, and it perfectly fits what we're seeing in the movie! It's fantastic!
For over 62 years, "Barbie has led girls on a path to self-discovery and helped them to imagine the possibilities. After over 180 inspirational careers, Barbie—along with her friends and family—continues to inspire and encourage the next generation of girls that they can be anything."
When previously talking about the film, Ryan Gosling said that the script was one of the best he's ever read, and added: "This has been coming my whole life. I think a lot of Kens will feel seen when they see this. Gotta do it for the Kens of the world. Nobody plays with Kens!"
When talking about developing the film, Gerwig said: "It was terrifying. I think there's something about starting from that place where it's like, 'Well, anything is possible. It felt like vertigo starting to write it. Like, where do you even begin? What would be the story?"
The movie comes from director Greta Gerwig (Little Women) and it stars Margot Robbie as Barbie with Ryan Gosling as Ken. They are joined by Simu Liu (Shang-Chi and the Legend of the Ten Rings), Kate McKinnon (Saturday Night Live), Ariana Greenblatt (Love and Monsters), Issa Rae (Insecure), Michael Cera (Scott Pilgrim vs. the World), Hari Nef (Transparent), Will Ferrell (Saturday Night Live), Kingsley Ben-Adir, Helen Mirren, Ncuti Gatwa, and America Ferrera.
Barbie hits theaters this summer on July 21, 2023. Enjoy the fan-made trailer!