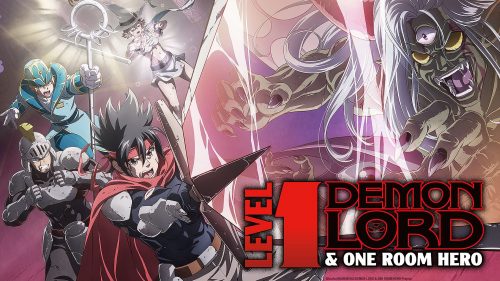 misc

Curated From honeysanime.com Check Them Out For More Content.

What You Need to Know:
HIDIVE has been making some huge announcements recently and they are some good ones too.

Make sure to check out the announcements below and get ready to be amazed!

Amc Networks' Sentai Filmworks and Mainichi Broadcasting System Seal Major Deal for Anime Content on HIDIVE Streaming Service

Multi-Year Agreement Provides Exclusive Worldwide Rights for Slate of New Animated TV Series

AMC Networks today announced a major anime partnership and distribution agreement between its subsidiary Sentai Filmworks (Sentai) and Japan's Mainichi Broadcasting System (MBS) that provides exclusive rights for AMC Networks' anime-focused HIDIVE streaming service to distribute part of MBS's future programming line-up in all global markets outside of Asia. The output deal represents Sentai's largest ever agreement for anime content and encompasses MBS' slate based on a collection of wildly popular manga and light novel titles. All of the shows will be simulcast exclusively on HIDIVE, which is available via paid subscription or through a premium subscription on Amazon Prime and now The Roku Channel as well.

To celebrate today's news, Sentai and MBS revealed for the first time ever that The Most Heretical Last Boss Queen: from Villainess to Savior will be part of the programming line-up. The new show is a 12-episode series based on the hit fantasy light novel by Tenichi and published by Ichijinsha Inc. Awards received include the Comic Cmoa E-Comic Award 2022 and the 1st Iris NEO Fantasy Award. Scheduled to premiere July 2023, The Most Heretical Last Boss Queen: from Villainess to Savior will be directed by Norio Nitta and written by Deko Akao with animation by OLM, Inc.. MBS' slate of shows also includes the Winter 2023 simulcast series Endo and Kobayashi Live! The Latest on Tsundere Villainess Lieselotte which HIDIVE announced at Anime NYC last November. The remaining titles will be announced in the future.

"This is a truly historic agreement for HIDIVE and is the culmination of our partnership with MBS," said John Ledford, President of Sentai Filmworks and HIDIVE. "This output deal cements Sentai's position as one of the world's most established and leading suppliers of popular and high-quality anime content. But not only that, The Most Heretical Last Boss Queen: from Villainess to Savior and the other series will significantly elevate HIDIVE's reputation with fans as not only the new go-to anime streaming platform but also as the pipeline to some of Japan's most highly anticipated titles."

"MBS has been continuously producing and broadcasting animated TV series for over half a century," said Shinji Nakano, Director of Mainichi Broadcasting System, Inc. "In recent years, anime has become a solid representative of Japanese culture and has gained fans all over the world. We are pleased to partner with Sentai Filmworks, HIDIVE, and AMC Networks, a group that plays a huge part in this effort to further expand anime culture. We are accelerating our commitment to bringing anime to people around the world, without ever stopping our journey."

Recognized as a pioneer of the Japanese TV industry, MBS has been co-producing and broadcasting anime for over half a century. As such, MBS has been the TV home to numerous global hit franchises like Attack on Titan, Full Metal Alchemist and Jujutsu Kaisen. In addition to co-producing these three and many other series, MBS was a co-producer of Akira, one of the most influential anime films of all time.

HIDIVE Unveils Fantasy Comedy "Level 1 Demon Lord and One Room Hero" as Exclusive Simulcast Series at Anime Boston 2023

Moments ago, HIDIVE revealed its acquisition of Level 1 Demon Lord and One Room Hero during its opening day industry panel at Anime Boston 2023. The fantasy comedy series will premiere later this year in Japan and will stream as an exclusive simulcast on HIDIVE. Level 1 Demon Lord and One Room Hero is based on the popular manga series of the same name created by toufu, which launched in Houbunsha's Comic Fuz and later in 2021 in English from Seven Seas Entertainment.

"We're excited to bring this humorous new anime series to HIDIVE later this year," said John Ledford, President of HIDIVE. "Level 1 Demon Lord and One Room Hero joins our ever-expanding line-up of 2023 simulcasts alongside some of Japan's mostly highly-anticipated new titles – and available exclusively to HIDIVE subscribers!"

Level 1 Demon Lord and One Room Hero is directed by Keisuke Inoue, written by Toshiya Ono, and produced by studios SILVER LINK.×BLADE.

That is it from HIDIVE and partners. Make sure to follow them on social media and also, make sure to keep coming back for great content here at Honey's Anime.
Source: Official Press Release