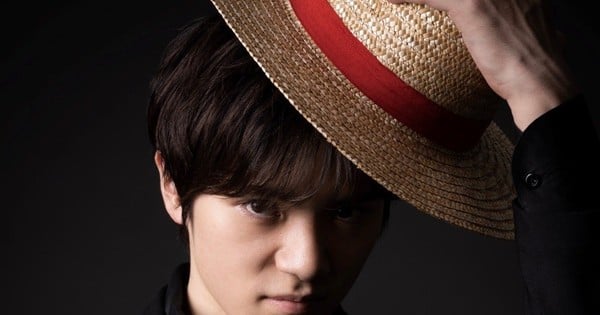 Curated From www.animenewsnetwork.com Check Them Out For More Content.

Ice show runs in Yokohama in August, Nagoya in September with choreography by
Kenji Miyamoto
---
The official Twitter account for Eiichiro Oda's One Piece manga franchise announced on Sunday that the franchise's first-ever ice show, One Piece on Ice: Episode of Alabasta, will star Shoma Uno as Luffy.
【キャスト&スタッフ解禁】

『ONE PIECE ON ICE
〜エピソード・オブ・アラバスタ〜』

◆ルフィ役:#宇野昌磨 さん

◆演出:#金谷かおり さん
※2018年『ワンピース音宴』担当

◆振付:#宮本賢二 さん

▽宇野さんからコメント到着https://t.co/iW4znixyH7#ONEPIECE#ワンピースオンアイス pic.twitter.com/6jUTFatDe8

— ONE PIECE スタッフ【公式】/ Official (@Eiichiro_Staff) April 2, 2023
Uno is currently ranked at #1 in the world in men's figure skating according to the International Skating Union (ISU). He won the ISU World Championships 2023 competition last month, and also won the ISU Grand Prix Final 2022/23 and the 2022–23 Japan Figure Skating Championships in December.
The Japan Times reported last month that Uno said he would "evaluate his creative path forward during off-season ice shows, suggesting he felt his performances were was stagnating."
Uno said regarding his recent wins, "I'm happy to get the results I wasn't getting until two years ago, but I feel like now I'm skating for the results. I'm not accomplishing interesting, fun skates like (former men's world champion) Daisuke Takahashi, and I think I can accomplish those at ice shows and use that to figure out how I want to skate going forward."
Kahori Kanatani is directing the ice show, and Kenji Miyamoto (Yuri!!! on Ice) is the choreographer. The ice show will run in Yokoyama on August 11-13 and in Nagoya on September 2-3. The show will adapt the franchise's Alabasta arc.
Oda began serializing the One Piece manga in Weekly Shonen Jump on July 19, 1997. The manga centers on Monkey D. Luffy, an aspiring pirate who, like many other pirates, dream of claiming the legendary "One Piece" treasure left behind by a legendary pirate. He gathers a crew and a ship and explores the Grand Line in search of the treasure, while also confronting rival pirates and government navies along the way.
The One Piece Film Red anime film opened in Japan in August 2022. The movie is the franchise's highest-selling and highest-earning film installment, in terms of both the number of tickets sold and yen earned at the box office. The film is the #8 highest-earning film of all time in Japan and topped Japan's box office for 2022 in terms of yen earned and tickets sold.
Netflix is producing a live-action series adaptation of the manga that will debut this year.
Source: One Piece staff's Twitter account
---