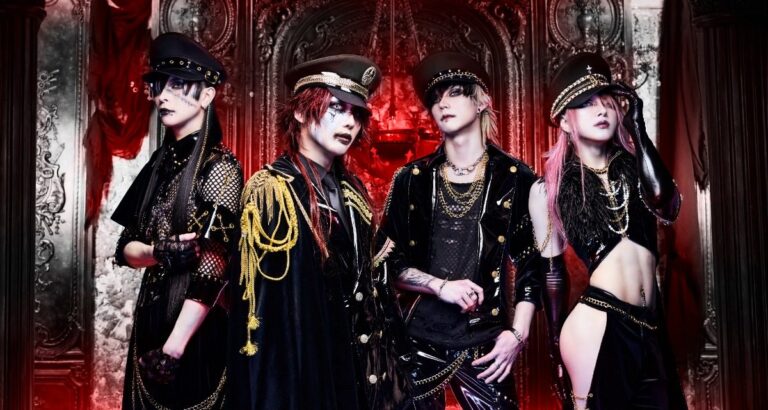 Curated From jrocknews.com Check Them Out For More Content.

Cutting-edge visual kei band JILUKA joins the musical guest lineup for Anime Weekend Atlanta (AWA), held from October 26–29 at Renaissance Waverly and Cobb Galleria Centre in Atlanta, Georgia. AWA marks the group's first performance in North America.
JILUKA shows off their groundbreaking "Electro Gothic Metal" (EGM) style with a live performance at the convention. JILUKA coined the term "EGM" with the release of their 2022 digital single BLVCK, and continues to expand the possibilities of EGM with their latest release, OVERKILL.

In addition to the performance, the group offers a Q&A panel, autograph sessions, and photo sessions throughout the weekend. More information on JILUKA VIP passes will be announced closer to the date. Follow JILUKA's US promotion team FAKESTAR for more updates on JILUKA at AWA.
JILUKA shows their excitement for their first performance in the US in a short video on Twitter. Check it out here!
Anime Weekend Atlanta is the largest anime convention in the Southeastern US, regularly hosting major Japanese artists as well as visual kei and Japanese rock bands every year. In 2023, JILUKA is joined by musical guests "ano", the performer of the hit ending theme "Chu, Tayousei."  from the anime Chainsaw Man, as well as producer, composer, and DJ Taku Inoue. Weekend passes for AWA are now available on the convention website.
JILUKA, originally formed in 2013, consists of vocalist Ricko, bassist Boogie, guitarist Sena, and drummer Zyean. The group is known and recognized for their edgy and dark attire accompanying their modern metal sound. JILUKA are considered to be on the cutting edge of visual kei modern metal. Their discography consists of five full-length albums, seven EPs, and three singles.  In 2022, they cultivated their sound of technical and intense metal–dubbing it "Electro Gothic Metal" (EGM). Their EGM style started in 2022 with BLVCK and follows with their most recent release OVERKILL.
OVERKILL, as well as their other works, are available for streaming on all major digital music platforms.
| 🗓 Date | 📍 Location | 🌎 Country | 🎶 Venue | 🔗 Info |
| --- | --- | --- | --- | --- |
| October 26 | Atlanta, Georgia | 🇺🇸 United States | Renaissance Waverly and Cobb Galleria Centre | |
| October 27 | Atlanta, Georgia | 🇺🇸 United States | Renaissance Waverly and Cobb Galleria Centre | |
| October 28 | Atlanta, Georgia | 🇺🇸 United States | Renaissance Waverly and Cobb Galleria Centre | |
| October 29 | Atlanta, Georgia | 🇺🇸 United States | Renaissance Waverly and Cobb Galleria Centre | |