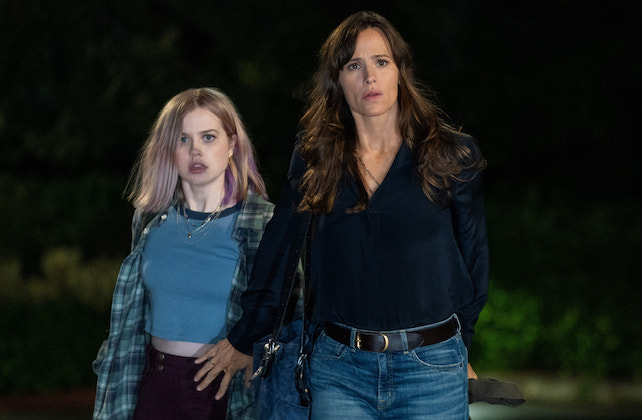 Kimberly Roots

Curated From tvline.com Check Them Out For More Content.

At the outset of Apple TV+'s The Last Thing He Told Me, teenage Bailey has very little patience and/or time for her stepmother, Hannah. But everything changes when Bailey's father/Hannah's husband Owen disappears, and the two women are forced to work together to figure out what's happened.
Therefore nailing the prickly female relationship at the center of the series, which is based on Laura Dave's 2021 novel and which premieres Friday, was crucial. The only issue? Jennifer Garner (Alias), who plays Hannah, and Angourie Rice (Mare of Easttown), who plays Bailey, kinda adored each other on sight.
"Angourie is incredibly magnetic and lovable, and I have such a desire to take care of her and be there for her," Garner tells TVLine in the video above, saying that she "very much had to fight" her maternal instincts while the cameras were rolling. "Even her Bailey, as snarky as she can be, you can't help but just feel like, 'Come here, sweetie. You look like you need a snack and a hug.' And that is not Hannah. Hannah is fumbling. She has no idea what she is doing."
Game of Thrones alum Nikolaj Coster-Waldau portrays the mysterious Owen, whose parting gifts include a note to Hannah saying simply, "Protect her," and a duffel bag of cash left in Bailey's locker. When he suddenly isn't around, Rice says, the teen is spun.
"Bailey's headspace is a tough one to be in, I think, because she's so headstrong. She absolutely believe everything, every decision she makes. She doesn't see a world in which she's wrong. She's always right," she explains. "So when her whole world is shattered, all of that comes into question."
Dave, who along with husband Josh Singer (Spotlight) also serves as executive producer, adds that watching Garner and Rice build their characters' relationship was one of the highlights of the production. "Even their body language toward each other shifted as the series went on," she says. "They just moved toward each other in this really organic way."
Press PLAY on the video above to watch Garner & Co. discuss the new drama, then hit the comments with your thoughts!