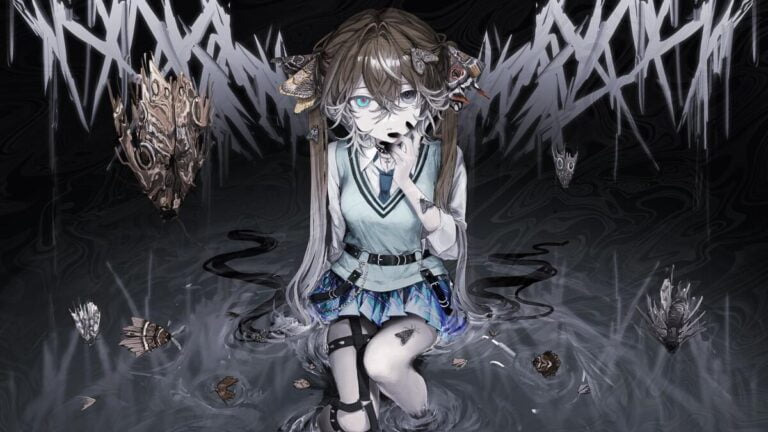 Curated From jrocknews.com Check Them Out For More Content.

Vocaloid producer Utsu-P's latest song "Ga" (が) was released on YouTube and niconico on March 18. On brand with his style, this is another metal hit with some spicy lyrics!
The song Ga roams around the dark and industrial sound while offering playful rhythms, as a whole, it reminds us of trap metal.
Diving deeper into the song—based on our own interpretation—we soon realize it criticizes societal norms of beauty. The title Ga references the insect moth, and in the lyrics, it compares it to the superior butterfly. Despite their simiand currentllarities, butterflies are often viewed as beautiful and desirable, while moths are seen as disgusting and inferior, bringing attention to the biases and prejudices in today's society.
The song also highlights the line "You are blind, have no blood. Just consume, soon, soon.", which makes us believe it is about how people endlessly, and mindlessly consume media that perpetuates these bias standards.
By embracing the symbolic moth, we're able to celebrate diversity, inclusivity, and individuality, and to challenge the narrow definitions of beauty and acceptability.
---
As with many songs in the Vocaloid and doujin (self-published) scene, it is currently not possible to buy, or stream the song (outside the aforementioned video platforms). Although, cover artists can download the instrumental track over at piapro and use it for non-commercial work.
Ga was released in conjunction with the Vocaloid event "Vocaloid Collection 2023 Spring" and currently ranks at number 10.
The illustration for the song was created by ziro_ and portrays Hatsune Miku with moth-like features.