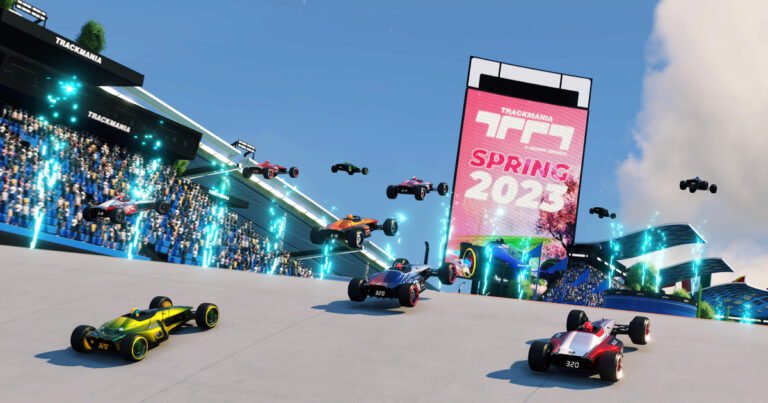 Vikki Blake

Curated From www.eurogamer.net Check Them Out For More Content.


Trackmania's new season is now available to play for free.
The spring 2023 campaign brings 25 new tracks to race and 100 additional medals to earn for free.
"Creativity and fun are the motto of this Spring 2023 campaign with welcoming tracks designed for the future console players," teases Ubisoft.
Players will also get the chance to unlock a new evolutive Prestige Skin by beating the campaign and Track of the Day's medals, as well as choose among two "pilot's morphology" in the garage. You can also expect to see new club creation UI and a new reporting tool, too, plus 150+ new blocks will be available in the track editor.
"Competition and ranking system are at the heart of Trackmania: every player from the current Winter 2023 campaign will receive trophies according to their final rank in the campaign ranking and in the matchmaking as well," Ubisoft explains. "The best Trackmania World Tour teams from the winter season matchmaking standings will earn points to qualify for the World Championship."
"Trackmania has always been a bit of a mess," our erstwhile leader, Martin, wrote when he took Trackmania for a spin on release. "It's something as hard-baked into the series' DNA as lightning-quick reaction times and the instantaneous restart, and Trackmania Turbo – the accessible console-focussed compendium of all that's great and good about Nadeo's series and that was the last we saw of it – increasingly feels like something of a blip.
"If you're a veteran, though, you might be pleased to know the new Trackmania is a return to the old ways; this is fussy, frustrating and frequently brilliant, too."