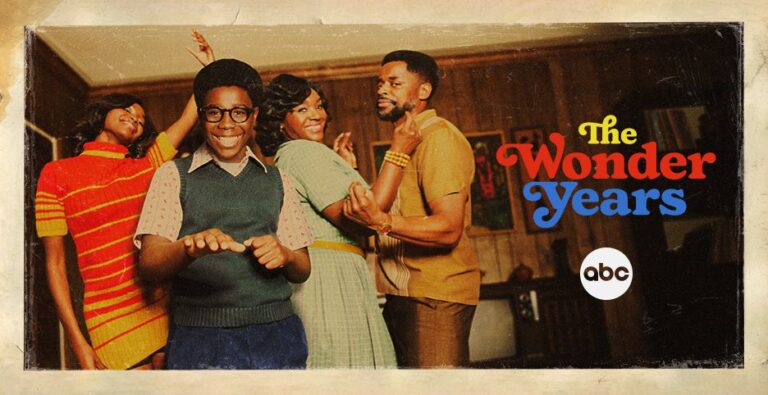 Trevor Kimball

Curated From tvseriesfinale.com Check Them Out For More Content.


ABC's current incarnation of The Wonder Years debuted in Fall 2021, and the first season performed pretty well. Likely because the network had more shows than timeslots, season two was held back until this summer. As a result, there's been a year gap between seasons. Has Wonder Years' audience forgotten about it or, are the viewers out enjoying the summer weather instead of watching television? Will the comedy be cancelled or renewed for season three? Stay tuned.
A coming-of-age comedy series, The Wonder Years TV show was inspired by the original 1988 series. This incarnation stars Don Cheadle, Elisha "EJ" Williams, Dule Hill, Saycon Sengbloh, Laura Kariuki, Julian Lerner, Amari O'Neil, and Milan Ray. Guests in season two include Patti LaBelle, Wayne Brady, Tituss Burgess, Donald Faison, Phoebe Robinson, and Bradley Whitford. Set in the late 1960s, the series takes a nostalgic look at the Williams family — Black middle-class residents of Montgomery, Alabama. The story is told through the point of view of Dean (Williams), the imaginative 12-year-old son of Bill (Hill) and Lillian Williams (Sengbloh), and the younger brother of Kim (Kariuki). Dean's friends include Cory (O'Neil), Brad (Lerner), and Keisa (Ray), Dean's secret crush. Dean narrates the story, looking back at his childhood as an adult (Cheadle). His hopeful and humorous recollections of his past spotlight the ups and downs of growing up in that time and place and the friendship, laughter, and lessons Dean encountered along the way..
The ratings are typically the best indication of a show's chances of staying on the air. The higher the ratings, the better the chances of survival. This chart will be updated as new ratings data becomes available.
8/3 update: You can see the latest night's ratings in context.
Note: If you're not seeing the updated chart, please try reloading the page or view it here.
For comparisons: Season one of The Wonder Years on ABC averaged a 0.42 rating in the 18-49 demographic and 2.36 million viewers.
Note: These are the final national ratings, including all live+same day viewing and DVR playback (through 3:00 AM). Early fast affiliate ratings (estimates) are indicated with an "*". While these numbers don't include further delayed or streaming viewing, they are a very good indicator of how a show is performing, especially when compared to others on the same channel. There can be other economic factors involved in a show's fate, but typically the higher-rated series are renewed and the lower-rated ones are cancelled.
What do you think? Do you like The Wonder Years TV series on ABC? Should it be cancelled or renewed for a third season?
Check out our
ABC status sheet
to track the alphabet network's new series pickups, renewals, and cancellations. You can find lists of cancelled shows
here
.