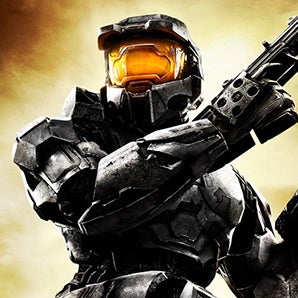 Scott Collura

Curated From www.ign.com Check Them Out For More Content.


Joseph Staten just left Microsoft. Technically it didn't really change anything when talking about the future of Halo compared to when he left Halo developer 343 Industries to return to his previous role at Xbox Publishing back in January. That came amidst the layoff-fueled shakeup at the studio that saw many senior leads leave either at that time or in the past year since Halo Infinite first shipped. And yet somehow, his complete severance from Microsoft feels a bit more somber for this longtime Halo fan, because it means that he's unlikely to have much, if any, influence on the future of the franchise – which he still could've from his Xbox Publishing perch.
And so while it's fair to wonder where Halo is heading from here – I'll get to that in a bit – I wanted to take the opportunity to express my gratitude for someone that had a major hand in creating some of my favorite games of all time. Staten was a Bungie "Grizzled Ancient," the studio's internal term for someone who'd been at the company for a long, long time. This is the man who wrote the original Halo trilogy. You remember, the near-perfect first game – the one whose memorable campaign and characters single-handedly turned the Xbox into a major player in the console space – the smartly told and shocking sequel that had you playing as The Arbiter for part of the adventure, and the trilogy capper that gave Master Chief and friends closure and meaning while still leaving a glimmer of hope that Spartan-117 might one day return. "Wake me… when you need me."
But Staten wasn't done with Halo there. He followed that by directing Halo 3: ODST, the film noir-inspired Halo game that took you out of the MJOLNIR armor and into the boots of a regular-ol' human. The Covenant bad guys (well, except the Grunts… who, by the way, were voiced by Staten) looked a lot bigger as a regular person than as a seven-foot-tall super soldier. And all of it was set in a pseudo-open hub world where you could go where you wanted to and revisit locations when you wanted or needed to. Everything was watched over by the mysterious Superintendent AI ("Keep it clean!"), which, coincidentally, was also voiced by Staten. And the mood was set by Halo composer Marty O'Donnell's jazz-inspired, piano-heavy soundtrack that made ODST feel unlike any other Halo game. It is, to this day, still beloved by Halo fans and, for some, remains their favorite Halo game ever.
And then, of course, we get to Halo Infinite. Its six-year development cycle was messy, even just from what we got to see publicly. And after the gameplay debut for the Xbox Series X's would-be day-one flagship launch title went infamously poorly, Microsoft took the bold and somewhat embarrassing but absolutely necessary step of delaying Infinite out of the Series X's launch window and bringing Joseph Staten into 343 as the project's creative director. Though I know there are fans out there who'd hold Joseph accountable for making tough decisions like cutting split-screen co-op and delaying Forge – and as creative director the buck stops with him – in the bigger picture, look at where Halo was at before Staten arrived (i.e. Craig) and look at the campaign we ultimately got in December of 2021. We got an outstanding single-player campaign – one that soft-rebooted Halo while still continuing Chief's story. And one, I might add, that successfully washed the bad taste of Halo 5's disastrous campaign out of our mouths. No, Staten didn't do it alone, but he nevertheless deserves a lot of credit for pulling Halo Infinite together like he did.
Staten didn't do it alone, but he nevertheless deserves a lot of credit for pulling Halo Infinite together like he did.
---
"
And as I mentioned earlier, Halo's future is nevertheless murky. It seems highly unlikely we'll get any campaign content whatsoever – be it a side-story DLC with Blue Team (as they are mentioned in an audio log) or a full-blown "Halo 7" – anytime in the next several years or perhaps more. Another big question is, "Who is going to lead Halo into the future?" It won't be Staten, whom I'd have trusted implicitly. Instead, it might be a younger generation of game development talent at 343 – similar to the young guns at id Software successfully reinventing Doom for the modern era in 2016 – or 343 might look to poach big-name talent from other studios.
But that's a conversation for another day. For now, I'd like to express my appreciation and gratitude to Joseph Staten for having such a big hand in creating so much of the best Halo there's ever been: Halo: Combat Evolved, Halo 2, Halo 3, Halo 3: ODST, and Halo Infinite. That's a lot for him to be proud of, and I'm so glad I got to play those games as they came out and enjoy the water-cooler conversation that each one generated – and talk to him about his great journey.
Enjoy your next adventure, Joseph, and thanks for all of the great Halo.