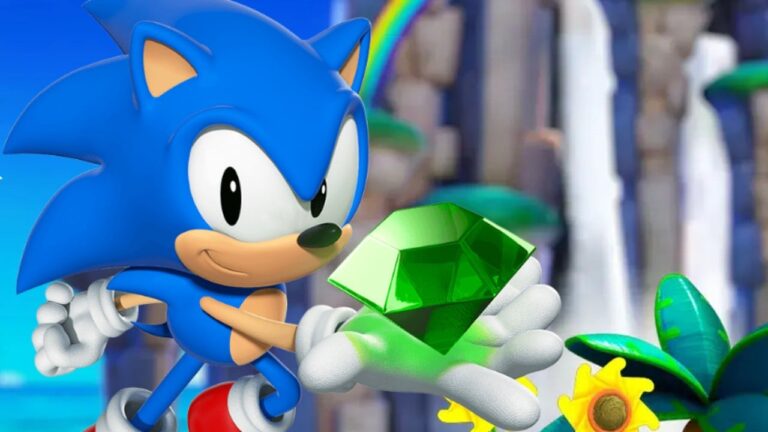 Nintendo Life

Curated From www.nintendolife.com Check Them Out For More Content.

Update [Fri 28th Jul, 2023 20:45 BST]: Game Informer has shared a brand new interview with Sonic Team's Creative Officer Takashi Iizuka showcasing all of the Emerald Powers.
All of the powers are the same among all four characters, except for the White Emerald's. Some can be used for movement, while others can also be used to help your allies.
For a rundown of all of the powers in-game, check out our story from earlier in the week below.
---
Original article [Wed 26th Jul, 2023 04:30 BST]: Sonic Superstars will arrive at some point later this year, and while it draws plenty of inspiration from the earlier 2D Sonic games, it also brings a number of new ideas to the table.
In a Game Informer exclusive with Sonic Team Creative Officer Takashi Iizuka, it's now been revealed what the special abilities Sonic and his friends receive from Emerald Powers – a special ability drawn from Chaos Emeralds located in Special Stages.
Here's the "full list of Sonic Superstars Emerald Powers" – with each Emerald Power tied to a specific Chaos Emerald, according to the source. There are seven Emeralds in total.
Blue Emerald – Avatar: creates multiple clones of character, will defeat "nearly" any enemy, handy for bosses)
Red Emerald – Bullet: useful action to blast character in any direction, can be activated mid-air
Cyan Emerald – Water: Easily traverse underwater sections, can climb up waterfalls
Green Emerald – Ivy: Grow vines from the character's standing point, reach new heights
Purple Emerald – Vision: Uncover hidden platforms and rings
Yellow Emerald – Slow: slows down everything, makes challenges easier to overcome
White Emerald – Extra: Character-specific ability
Here are the White Emerald character abilities. This emerald will need to be "selected and activated" like other powers:
Sonic – Homing Attack: Gives classic Sonic his modern homing attack
Amy – Hammer Throw: You can literally throw Amy's hammer at enemies
Knuckles – Punch: Punch anything and everything
Tails – Tornado Spin: Tails will create a tornado – taking out any enemies in its path
Game Informer's exclusive also confirms all characters in the game can turn into their Super version when all of the Chaos Emeralds are unlocked. There will also be an option when you unlock all seven Emeralds to choose the power you want to use.