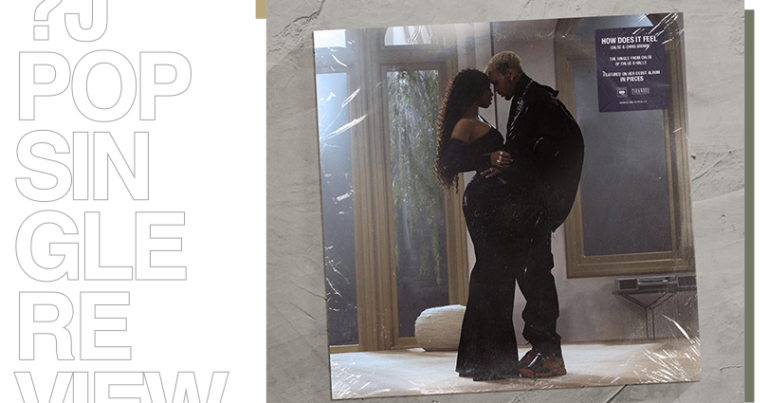 Curated From randomjpop.blogspot.com Check Them Out For More Content.

So, here we are. With another Chloe single, which ends prematurely and clocks in at under 3 minutes. Only this time we have a feature from Chris Brown.
I was rolling my eyes the moment this collaboration was announced, because I have not been supporting Chris Brown or anything he's put out ever since that whole mess with Rihanna. And every time I wonder 'Is he learning those lessons and truly growing as a person?' some story will come out where he's acting like trash, being a colourist piece of shit and just out here showing his ass. And no, I do not care that Rihanna chose to do two songs with him following that ordeal. I don't see why that should be a salve and absolve him from what he did and how I choose to feel about it all.
HENNYWAY.
I'mma try to focus on just the song here. But I will be frank, it might be difficult for me. Because Chris' presence on this song is so damn big. And it's really hard for me to separate his fuckery from his artistry, and I don't think it's always possible to do this, when the fuckery is so egregious.
Unsurprisingly, Chloe has come under fire for doing a song with Chris Brown. And it didn't help that days after the song was announced, that Chris dunked himself in hot water and started dragging women over stories which had surfaced. Way to prove us right Chris.
But music, as we are oft reminded, is a business. And despite not liking that Chris Brown would be featuring on the song, I got why it was done. Chris Brown is still popular, his shit still charts, and his collaborations in particular always go the distance commercially. Even if they don't chart highly, they regularly get played on radio and in the clubs. This is all still messy to me. But, I get it. Music is business, and it's always been one where money trumps morals. But to make things worse for Chloe, she's not only gotta dodge pot shots from folk being vocal about the inclusion of Chris Brown on her song, but also over people feeling precious about the use of Usher's "Throwback" – which "How Does It Feel" doesn't so much sample, as it does just use the entire original instrumental.
"Throwback" is one of my favourite songs on Confessions. It may actually be one of my favourite Usher songs. To this day I do not understand why it wasn't made a single, even when Confessions was re-released with a version of "Throwback" which had Jadakiss on it. So I was pleasantly surprised to hear "How Does It Feel" sample it. Would I have liked a bit more to be done with the sample? Absolutely. But the end result is still a good sounding song. And something that some of us older folk have to also realise is that whilst "Throwback" was a moment for us, there is a whole generation of fans who don't know the song or just how big Confessions was, given Usher's fall from grace since then.
And the timing of Chloe's release is great, as it coincides with Usher's consistent run of good press; adding extra dates to his Vegas residency, all the press he's getting for his show, his involvement in a roller rink which opened in London this year, and the wake of his hugely successful and wildly viral Tiny Desk. And the door is left wide open for Usher to hop on a remix at some point down the line, and have it be well received now that Usher is in the good graces of everybody again. Although the age difference between him and Chloe might make some roll their eyes.
"How Does It Feel" is good. But as with all of Chloe's singles to date, it's not only too short, but the song sounds like it ends prematurely, which it does. Because this song REALLY should have had a middle-8 or a bridge section, just as "Have Mercy", "Treat Me", "Surprise" and "For the Night" all should have.
The line distribution is also kinda off. The song starting with Chloe for such a small part, and then Chris eating up a whole chunk of the song so early in the song – it doesn't feel right. A nicer balance between the two of them from the offset would have worked better. Having Chloe do the first verse, Chris doing the second, the two of them together on the second run of the hook and then a back and forth on a middle 8, before the two of them singing at each other for the final run of the chorus and the refrain would have worked far better.
Chloe needs a different team around her when it comes to her music. Because every single has a been a case of 'Yeah, but…'. There's always something really good with each song, but the potential of both Chloe and the music is never fully realised, resulting in a lacklustre song which just doesn't stick. Whilst I like the respectful use of Usher's "Throwback" on "How Does It Feel", I really would have liked to have heard something more done with it, and I think the middle 8 or bridge would have been the place to do it. Usher's "Throwback" samples Dionne Warwick's "You're Gonna Need Me", which is pretty much the framework for "Throwback", even down to the lyrics, which feel like a response "You're Gonna Need Me". But "Throwback" only samples a small part of the Dionne Warwick original. There are whole parts where the melody changes, which could have been used for a middle 8 or a bridge, which wouldn't have only made the song feel more complete, but it would have elevated it from simply just using Usher's "Throwback".
Chloe is incredibly talented. I think she has an amazing voice, and is one of the better singers in this current generation of pop and R&B girls. But these strange choices she and her team keep making with these songs (amongst other things) are detracting from how good a vocalist she is. There's nothing about her music that makes it feel like somebody else couldn't do any of it better. And "How Does It Feel" is no exception. And it's unfortunate, because this could have been a really great song, were it re-tweaked, re-arranged and featured somebody other than Chris Brown. Hopefully these strange decisions aren't indicative of the album, but I think after a string of 5 singles are sharing the same issues, that they might be.
Verdict: 2 minutes