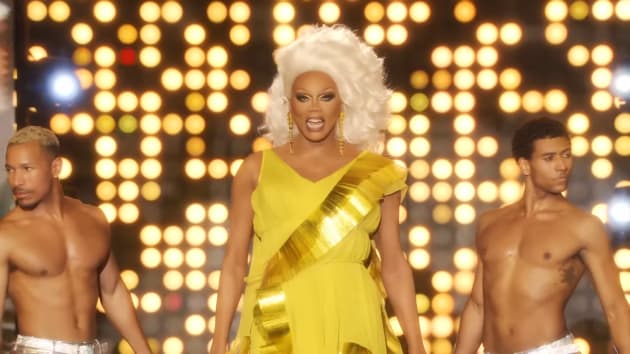 Justin Carreiro

Curated From www.tvfanatic.com Check Them Out For More Content.


We've made it, Drag Race fans! The crown has been snatched, the confetti has fallen, and our jaws have dropped.

America has found its next drag superstar on RuPaul's Drag Race Season 15 Episode 16.

This was a tight race to the finish, possibly one of the tightest in Drag Race herstory. But there was no doubt that your favorite drag queen's favorite drag queen wasn't claiming another big win and leaving her mark in herstory.

The crowning episode is typically a night of celebration. Everything from the lip-syncs to the interviews to the cheesy segments is about making it a glitzy night to celebrate drag.

"Grand Finale" was no exception!

And I'd be remiss not to talk about how empowering the grand finale was for drag queens and the 2SLGBTQ+ community as a whole.

It's been a tough year for drag queens, especially due to all the hurtful debates and discriminatory legislation targeting them. The injustices have started piling up, and it was great of RuPaul's Drag Race to take a stand and help speak out against it.
Drag is not a crime, but looking this sickening should be.

RuPaul

Drag Race has such a huge platform and helped to change minds, including educating viewers in mainstream media.

Using parts of the grand finale to encourage donations to the ACLU Drag Defense Fund and celebrate drag queens and drag/queer bars was an impactful move that will do a lot of good. More people would be educated about the cause if they weren't before.

Plus, the inspirational call-to-action video was so touching and heartwarming!

One of the best things about the grand finale is the finale looks.

The queens of RuPaul's Drag Race Season 15 didn't hold back in creating their finale looks. The queens tend to serve their best ensembles on the finale stage and get their wow moment.

It's hard to choose a top favorite when all the queens brought it.

However, if I'd narrow it down to my Top 5 favorites, the grand finale entrance looks would be Spice, Loosey LaDuca, Anetra, Mistress Isabelle Brooks, and Sasha Colby. These five all had a good mix of fashion and glamor.

Spice's red devil ensemble (with matching red pitchfork) was so cheeky and chic. Her natural punk style found a great balance with the glamor aesthetic of the gown.

On the other hand, Loosey's zombie bride was all about the high-fashion shock factor!

My jaw dropped when she bent down to reveal her exposed brain within the wig. She served a fun reveal that didn't take away from the rest of the ensemble.

Plus, she purposely skipped the memo that the queens wore tones of red, pink, and white/grey to the finale.

She totally ignored it. She had to with that outfit idea.

Anetra's black and red samurai kimono was both functional and chic. The ensemble perfectly fit her aesthetic of showcasing movement.

You can tell with her outfits that she's either ready to strut the runway or serve a stellar lip-sync number.

Mistress's red latex gown, once again, showcased her aptitude for serving looks and sexiness on the main stage.

And Sasha Colby's My Fair Lady-inspired red gown gave us another helping of Sasha's impeccable fashion taste. This time it was all about glamor and sophistication with a touch of cheek.

Like RuPaul's Drag Race Season 14 Episode 16, the first part of the grand finale focused on the queens performing original lip-sync songs. This approach replaced the "Lip-Sync For The Crown" tournament bracket that had been held ever since RuPaul's Drag Race Season 9.

Even though I enjoyed the numbers this time (we'll get to this in a bit), I still had the same issues as the last grand finale.

These lip-sync numbers have no bearing or weight on who RuPaul will choose to compete in the Top 2 lip-sync.

They're fun to watch and give the queens one final chance to wow, but the judges have essentially made their choices.

What I loved about the Lip-Sync For The Crown tournament was that it offered real stakes.

A tangible way for viewers to see the queens compete and be judged based on the lip-sync battle. And it was the last chance for a queen to earn a spot, even when the judges and viewers ruled them out.

Without it, the judges can make whatever decision they want. In essence, 85 minutes of the grand finale meant nothing because the Top 2 had already been decided.

Why watch all that filler when all that matters is the Top 2 announcement and the final lip-sync?

The Top 4 lip-syncs were all exciting and fun. None of the queens had a dud number that sealed their fate early on.

Compared to the previous grand finale, these performances all seemed to be on the same playing field. Dance numbers, upbeat songs, some reveals/twists, and fierce energy.

That's the way the original lip-syncs should be held. Give each queen a fighting chance and the opportunity to have their "Willow Pill" surprise moment with their song.

One of the queens didn't surprise me with her jaw-dropping performance, but the second spot was up for debate.

My favorite of the four performances was Sasha Colby.

Her snake goddess-inspired routine served up the essence of Sasha Colby on a platter. Like, lots of hair flips, sexy and powerful moves, fierce stares, big reveals, and her commanding presence as a superstar.

She was made to be on the stage.

I wasn't surprised that she snatched one of the Top 2 spots. When the edit shows everyone, including her drag daughter Kerri Colby and RuPaul's Drag Race All Stars Season 6 winner Kylie Sonique Love, giving a standing ovation, you know she has this game in the bag!

As mentioned above, the second spot surprised me based on the lip-sync.

I loved Anetra's season performance during RuPaul's Drag Race Season 15, and I was rooting for her to make it to the Top 2. Based on the finale lip-syncs, Luxx Noir London had a stronger performance.

Her dance moves and fierce energy matched her fashion song perfectly. Plus, when the dancers pulled the fabric off her to reveal an even more sickening red ensemble, that twist was incredible!
Paris. Milan. New Jersey. Luxx Noir London!

Michelle Visage

That's the type of gag that would win someone a lip-sync. Luxx not getting to the finals with that lip-sync sealed that it didn't matter.

Don't get me wrong, I'm not upset that Anetra moved ahead; her performance was fun, and she earned a spot in the finals too. However, the lip-sync results felt like they could've had a different outcome.

The filler issue was a concern throughout "Grand Finale."

Did anyone else feel like it dragged on a bit too much? A lot was going on in 90 minutes.

A performance by Leland/Orville Peck with the queens, the Bob Mackie award, a performance and interview with Jinkx Monsoon, Miss Congeniality, the call-to-action video, etc.
Gather her! It's Mistress Isabelle Brooks.

Michelle Visage

Some of these things we needed, like Miss Congeniality, but other parts could've been trimmed down. It felt obvious that the finale tried to fill in time gaps.

I'm always thankful for more Drag Race time, but the pacing needs to be aligned better.

For the Lip-Sync For Crown final song of "Knock on Wood" by Amy Stewart, Anetra and Sasha served up another thrilling performance.

These two queens are breathtaking whenever they perform; you can't look away, or else you'll miss something magical. Like Sasha revealing the burlesque bikini or Anetra pulling out the red heart fabric.
Welcome to her meet and greet. It's Sasha Colby!

Michelle Visage

Both queens made it a tight race to the finish! I agreed with the final choice being Sasha as the winner; she ate up the entire season, and this finale was no exception.

Sasha dominated the show with her star power. She's a professional, and everyone seemed blown away by everything she brought to the grand finale.

Last Thoughts From The Werk Room:

Malaysia Babydoll Foxx winning Miss Congeniality was surprising. She wasn't in my top guesses for who it could've been. Kudos to the finale for dropping a welcomed surprise.

 


RuPaul needs to perform more. She always seems to enjoy getting on the stage and singing one of her songs. It's her show; let her do it.

 


The entire Jinkx segment felt out of place during the finale. It was like everything stopped to have a break before bringing it back to Drag Race.

Now, over to you, Drag Race fans!

What did you think of "Grand Finale"?

Did your favorite queen win the crown? What was your favorite look? Which dance number stole the show?

Share your thoughts in the comments below!
Justin Carreiro is a staff writer for TV Fanatic. Follow him on Twitter.