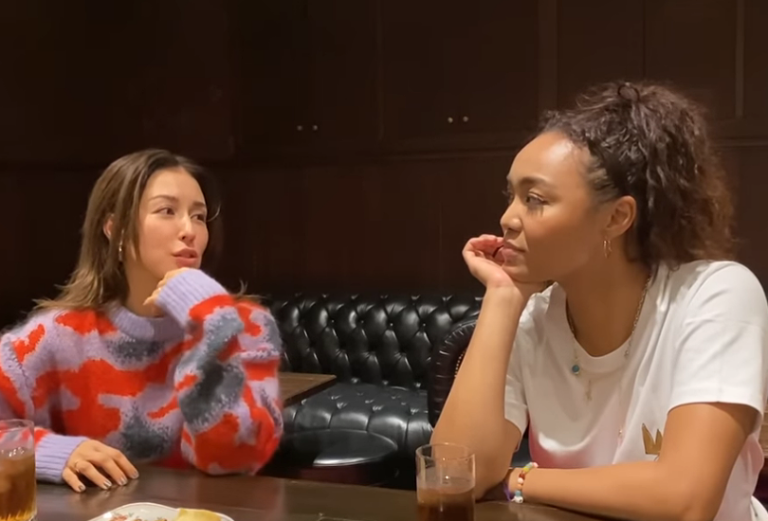 Curated From randomjpop.blogspot.com Check Them Out For More Content.

Crystal Kay and Beni go WAAAAAY back. The two have performed live together once or twice, have done a couple of press appearances together and have appeared on each other's Instas over the years. And with them both doing the influencer ting, they have now appeared in each others' main side gigs. Crystal Kay appeared as a guest on Beni's podcast Over the Bubbly in March 2022. And now Beni has finally made an appearance on Crystal Kay's YouTube channel – something I'm sure would have happened far sooner had Beni not been busy between touring, having a second child and getting married.
This video features a conversation and a karaoke session. But the video has no English subtitles and you don't get to hear either of them sing their full songs at karaoke. So if you're a fan who doesn't understand Japanese and planned on checking this out to hear Beni and Crystal sing, then prepare to be a little disappointed.
Crystal Kay is staying committed to this YouTube thing, and good on her for doing it. This seems to be a shift which is happening with quite a few acts in Japan; particularly those who have never had official fan clubs. Video content for fans is something J-pop has done for quite some time, long before YouTube was really a thing, but it's always been paywalled. But now because of the popularity of YouTube globally, sometimes the odd video will be uploaded to the platform, either in a shortened form, or in its entirely, but for a limited time only.
But, Crystal Kay. Girl. Why is your YouTube channel name in Japanese and not English, when everybody knows you as 'Crystal Kay'? And how is it that you have had this channel up for a year, and we STILL ain't getting no English subtitles, when you know so many of your fans are actually outside of Japan? And why is the About text on the video promoting "No Pressure" as your latest single, when "Love Me" is the last thing that you had released? Why does your About page have no links to your Instagram, Twitter or artist pages on streaming? And why does your channel STILL have your user name as @user-on1vg3xi8y when you are absolutely eligible to have a vanity user name?
Gurl, fire the whole management and marketing team.
Crystal's YouTube videos are fun and pleasant to watch because she is so personable. And they more often than not will always feature her singing, which is great. But the way there is so little connection to what she does musically is really bizarre to me. The videos she did with PeruPines with all of those Disney covers was amazing. Yet, we got no official streaming release of any of those songs. And nobody in either of their teams thought to reach out to Disney to get them to be a part of official promo for The Little Mermaid in Japan? Book a performance at Tokyo Disney Resort? And now here we are with Beni. No performance. No plug. No nothing.
Beni experienced a surge in her career as a result of cover albums, and her next album will be another cover album. Crystal Kay was on the first season of Masked Singer Japan and her last album was a cover album. So why did they not…record a cover together? They could have even done something fun and covered one another's songs at karaoke. But nope.
It surprises me that we are yet to get a song with Crystal Kay and Beni. Crystal has managed to get two with her other homegirl BoA, and has performed live with her several times. I fear we may be past the point of them doing a song together and it being fire, given where their music is at right now. That time for certified fire was in 2009 / 2010, when Beni's albums actually started kicking Crystal's ass a lil' bit, and before Crystal's sound fell off completely.
---