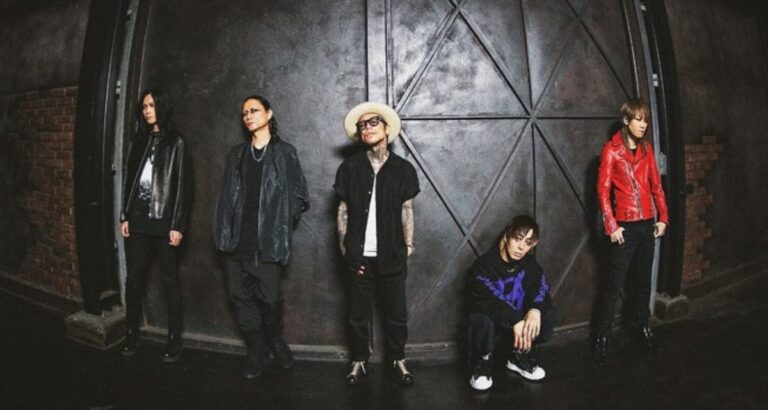 Curated From jrocknews.com Check Them Out For More Content.

Tickets for international fans are now on sale for Petit Brabancon's nationwide tour, Petit Brabancon Tour 2023 "INDENTED BITE MARK", commencing in Japan this July 2023. This landmark decision makes it easier than ever for overseas residents to see this superstar band on their home turf.
Petit Brabancon is an all-star band consisting of five members—vocalist Kyo (DIR EN GREY, sukekiyo), drummer yukihiro (L'arc-en-ciel), guitarist Miya (MUCC), guitarist antz (Tokyo Shoegazer, Acid Android), and bassist Hirofumi Takamatsu (The Novembers). The bands from which Petit Brabancon's members hail—DIR EN GREY, L'arc-en-ciel, and MUCC—have a long history of performing outside of Japan, supported by large numbers of loyal fans both domestically and abroad.
Petit Brabancon officially formed in 2021, when yukihiro accepted Kyo's invitation to join the group, becoming the final member to join the band. In 2021, Petit Brancon made its debut at the iconic venue Nippon Budokan, which boasts a capacity of 10,000 people. In April 2023, the band performed at the rock festival "KNOTFEST JAPAN 2023" hosted by American metal band Slipknot. During their performance, the crowd of 20,000 fans passionately received Petit Brabancon.
The band also announced that it will release a new EP in June, a clear signal that Petit Brabancon is gaining velocity. The band will unveil new songs for the first time during the upcoming tour.
The ticket sales service for overseas fans will be available in English, Simplified Chinese, and Traditional Chinese. Fans may use credit cards issued outside of Japan as well as Alipay for payment, making it convenient to purchase tickets internationally.
For a taste of Petit Brabancon's exhilarating live experience, check out their live video of the song Isolated Spiral below!
---
Ticketing Page for International Fans
| Date | Venue | Location | Info |
| --- | --- | --- | --- |
| July 12 | Diver City | Tokyo | Tickets |
| July 13 | Zepp Nagoya | Nagoya | Tickets |
| July 17 | Zepp Osaka Bayside | Osaka | Tickets |
| July 22 | Sendai Gigs | Miyagi | Tickets |
| July 23 | KT Zepp Yokohama | Kanagawa | Tickets |
| July 29 | Zepp Fukuoka | Fukuoka | Tickets |