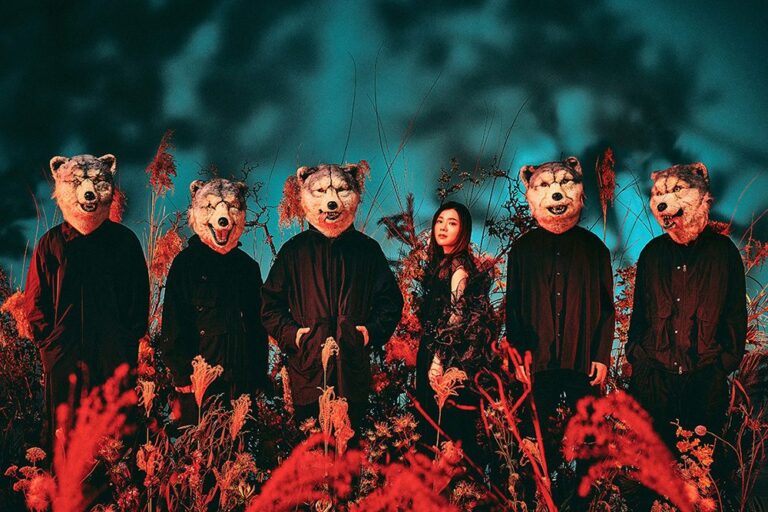 Curated From jrocknews.com Check Them Out For More Content.

Ready your blades to face some new Demon Moons with the wolves of MAN WITH A MISSION and songbird milet! The duo cheer on hero Tanjiro throughout the latest Demon Slayer arc Swordsmith Village with opening and ending themes Kizuna no Kiseki and Koi Kogare. Respectively translating to "Miracles of Our Bond" and "Deeply in Love", the two songs will be packaged into a physical single, out May 31. Furthermore, eager fans can begin rocking out immediately via streaming platforms and digital download.
Kizuna no Kiseki weaves together traditional Japanese lutes with modern pop-rock on overdrive. The mash-up stirs hearts in anticipation of the tale's fantastical 1910s Taisho era setting. MAN WITH A MISSION vocalist Jean-Ken Johnny and milet trade each verse, layering lyric upon lyric that hearken back to Tanjiro's plucky resilience. Take note of the bounds of allusions, from the battles under the moonlight, to the blaze dwelling within Tanjiro's heart, to the forging of a phenomenal legacy from his comrades' sacrifice.
Contrary to the title's imagery, Koi Kogare caps each episode with a fiery punch. Seemingly written from the point of view of the Love Hashira warrior Mitsuri Kanroji, the ending awakens her to rise as the elite guard of the Swordsmith Village. She doesn't long for for any one person during the song. Rather, the themes reflect her devotion to usher in a new dawn for her world that has descended into scourge and chaos.
---
Artist Comments
---
The physical release of Kizuna no Kiseki / Koi Kogare will ship in three versions. The standard edition CD contains both songs, the instrumental versions, and the abridged edits for TV. The limited edition adds a DVD with music videos. Lastly, the limited anime edition offers a different DVD with the opening and editing themes for Swordsmith Village sans-credits and exclusive Demon Slayer cover art.
With MAN WITH A MISSION scuttling across North America this May, will the new tunes end up on the tour's setlist?
Demon Slayer: Sword Smith Village arc began streaming on April 9. New episodes are available on Crunchyroll every Sunday in North America, South America, and Europe. Viewers in Japan can catch the series on Fuji TV and multiple streaming services, including Netflix.
絆ノ奇跡


コイコガレ


絆ノ奇跡 -Instrumental-


コイコガレ -Instrumental-


絆ノ奇跡 -TV ver.-


コイコガレ -TV ver.-
絆ノ奇跡


コイコガレ


絆ノ奇跡 -Instrumental-


コイコガレ -Instrumental-


絆ノ奇跡 -TV ver.-


コイコガレ -TV ver.-
[DVD] 絆ノ奇跡 Music Video


[DVD] コイコガレ Music Video
絆ノ奇跡


コイコガレ


絆ノ奇跡 -Instrumental-


コイコガレ -Instrumental-


絆ノ奇跡 -TV ver.-


コイコガレ -TV ver.-
[DVD] テレビアニメ「鬼滅の刃」刀鍛冶の里編 ノンクレジットOP 映像


[DVD] テレビアニメ「鬼滅の刃」刀鍛冶の里編 ノンクレジットED 映像