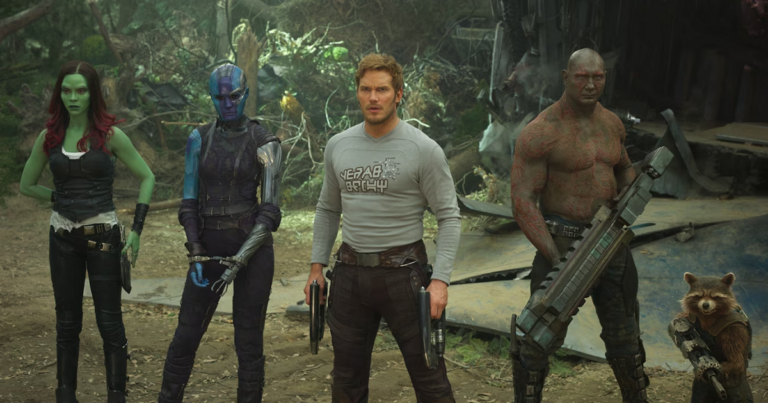 Anthony Nash

Curated From www.comingsoon.net Check Them Out For More Content.

James Gunn continues to open up about how Guardians of the Galaxy Vol. 3 was made and marketed and now commented on not using Disney's The Volume and the GOTG 3 final cut.
The immersive LED soundstage known as The Volume has been used to film some larger-than-life sets for shows like Obi-Wan Kenobi and The Mandalorian. However, James Gunn has said it isn't used in GOTG 3 for practical reasons.
An almost 360-degree stage of seamless LED panel screens and a ceiling, The Volume was first built at Manhattan Beach Studios in California for the first season of The Mandalorian, before being rebuilt and expanded for season two of the show. Now, there are replica set-ups of The Volume being built across the world, from England to Australia.
Replying to a fan on Twitter that asked if he disliked the soundstage, Gunn said that The Volume simply doesn't work in his films. The director said that the large stage doesn't work as well when you move the camera a lot, and that the sets used on it "can't be very big," leading to Gunn not using them.
In a separate reply to another fan, Gunn also confirmed that he has the deciding say on the GOTG final cut of the upcoming film, meaning that the version that releases in theaters will be the one that Gunn is happy with. Typically, the studio might have final cut rights on a project, but due to Gunn's pedigree and his closeness with the Guardians franchise, it isn't too surprising to see that Marvel Studios has trusted him with it.
"In Marvel Studios' Guardians of the Galaxy Vol. 3 our beloved band of misfits are looking a bit different these days," reads the synopsis. "Peter Quill, still reeling from the loss of Gamora, must rally his team around him to defend the universe along with protecting one of their own. A mission that, if not completed successfully, could quite possibly lead to the end of the Guardians as we know them."
Guardians of the Galaxy Vol. 3 is once again written and directed by James Gunn. MCU vets Pratt, Zoe Saldaña, Dave Bautista, Sean Gunn, Karen Gillan, Pom Klementieff, Bradley Cooper, and Vin Diesel are returning to reprise their respective roles as Star-Lord, Gamora, Drax, Kraglin, Nebula, Mantis, Rocket, and Groot. The threequel will also include the introduction of franchise newcomers Will Poulter, Chukwudi Iwuji, and Maria Bakalova, who have signed on for the roles of Adam Warlock, High Evolutionary, and Cosmo the Spacedog.