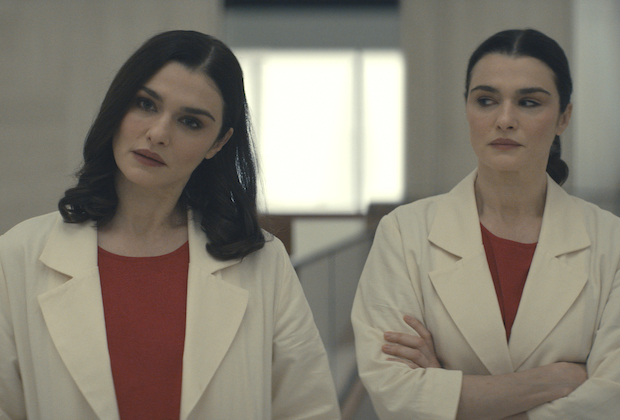 How to Stream Team

Curated From tvline.com Check Them Out For More Content.

A couple of brilliant psychopaths are changing the way women give birth in Amazon's upcoming series Dead Ringers, which premieres on Friday, April 21.
The series, based on the 1988 David Cronenberg film of the same name, follows twins Beverly and Elliott (both played by Rachel Weisz) as they push the boundaries on medical ethics in order to challenge outdated women's health practices. Here's everything you need to know for streaming the adaptation.
How to Watch Dead Ringers on Streaming
All six episodes of the series will be released Friday, April 21 on Prime Video. Once you sign up for Prime Video, you also gain access to other original series including The Marvelous Mrs. Maisel, the upcoming Citadel, Daisy Jones & the Six, The Power, The Boys, Harlem, Bosch, Carnival Row and The Summer I Turned Pretty. Prime Video also offers tons of new and popular movies including JLo's Shotgun Wedding, The Wolf of Wall Street and more. And if you're interested in subscribing to other streamers, Prime Video offers "add-on" channels that give you access to shows like HBO's The Last of Us, Paramount+'s Mayor of Kingstown, 1923, Tulsa King and Criminal Minds: Evolution, as well as critically acclaimed movies like Everything Everywhere All at Once, Moonlight and Ladybird, among others.
PRIME VIDEO STREAMING: SIGN UP NOW
($8.99/month; $14.99/month with Amazon Prime membership)

You can stream Prime Video titles by either purchasing a Prime Video subscription on its own, or purchasing an Amazon Prime membership. If you are only interested in streaming TV shows and movies, you can sign up for Prime Video for $8.99/month and cancel anytime. If you would like to stream Prime Video titles and enjoy other benefits including free shipping for Amazon products, access to millions of songs on the Amazon Music catalog (with ad-free streaming) and unlimited photo storage, you can sign up for an Amazon Prime membership for $14.99/month. (You can also save by subscribing to an annual plan costing $139/year.)
With the platform's Prime Video Channels, subscribers can add other streamers and services including HBO Max, Paramount+, Showtime, Starz and more. Prime Video has got you covered as a one-stop shop for all things TV and movie.
What Is Dead Ringers About?
A modern adaptation of Cronenberg's 1988 classic film, the series follows "Elliot and Beverly Mantle, twins who share everything: drugs, lovers, and an unapologetic desire to do whatever it takes—including pushing the boundaries on medical ethics—in an effort to challenge antiquated practices and bring women's health care to the forefront," according to the official synopsis.
WATCH DEAD RINGERS TRAILER NOW:
(If you sign up for a service through our links, TVLine may earn a commission.)