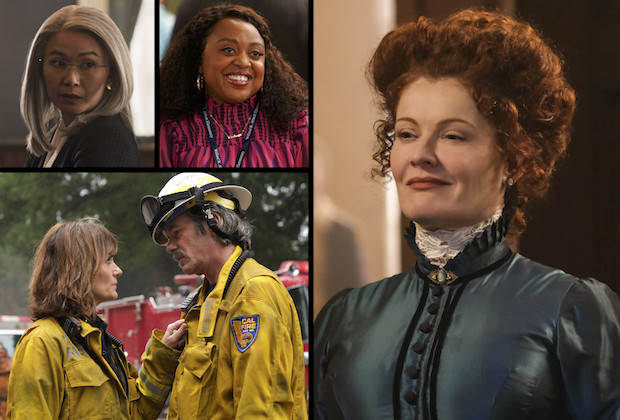 Matt Webb Mitovich

Curated From tvline.com Check Them Out For More Content.

What is one of the Ghosts hiding? Who's new on Fire Country? Will The Company You Keep leave you hanging? Read on for answers to those questions plus scoop on many other shows. (You can and should email any brand-new Qs to InsideLine@tvline.com.)
Would you grace us with a Hetty-centric Ghosts spoiler? –Olivia
I wouldn't want you to boooo me, so here goes! Ghosts co-showrunner Joe Port shares with Inside Line, "Hetty, as you know, has been on a journey of self discovery this season. But in the last few episodes, it is the discovery of a shocking and long-held secret that Hetty is keeping that leads to one of her most enduring friendships being severely tested, perhaps beyond repair."
Anything on these last few episodes of Fire Country? –Dee
When I asked showrunner Tia Napolitano if any new characters will be introduced ahead of Season 2, she said, "Oh, yes… especially in the Leone family." Star and EP Max Thieriot then jumped in to note, "This is a small town, and Italian families are usually big families, so I think it will be exciting to see more Leones."
At this late point in Sanditon's final season, I'm Team Ralph. Will the sweet farmer get his own storyline or is he strictly The Other Guy? –Raissa
Well, you saw what happened in the latest episode, after your email come through. Now, looking ahead to this coming Sunday, "With the series finale upon us, it's time for Charlotte to decide her future," says MASTERPIECE executive producer Susanne Simpson. "We're all rooting for her to follow her heart!"
Is a romantic connection building between Gotham Knights' Turner and Duela? –Ivan
There is a near-kiss in this Tuesday's episode — thought I am not saying who it is between.