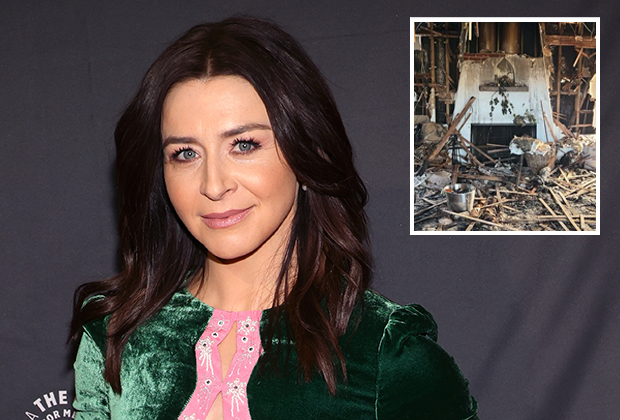 Riannucci

Curated From tvline.com Check Them Out For More Content.

The cast of Grey's Anatomy is showing lots of love to co-star Caterina Scorsone, following her revelation on Monday that a recent house fire claimed her home and pets.
In an Instagram post earlier this week, Scorsone shared the details of the incident, which took place "a couple of months ago" and left the actress with "about two minutes to get my three kids out of the house." Scorsone and her children escaped safely, but the family sadly lost all four of their pets in the blaze, a tragedy that Scorsone said "we are still sitting with."
Scorsone's longtime castmate Camilla Luddington (aka Jo) showed her support in the comments section, writing, "What an incredible mom inspiration you are.. you are SO loved!"
"You are truly an incredible human and I am sending all the love I have to you and yours," added Jake Borelli (aka Levi), while Zaiver Sinnett (aka Zander) echoed, "Sending you all so much love."
Chris Carmack (aka Link) was also among the Grey's cast members to rally around Scorsone. "I hope I never have to deal with anything like this… but if I do, I hope I can follow your example of grace under terrible circumstances," he wrote. "Love to you and the family."
Scorsone's initial post about the fire included a shout-out to her Grey's colleagues, who sent clothing and supplies to the actress following the incident.
"What we learned is that the only thing that matters are the people (and beings) that you love," she shared. "The only thing that matters is community. We would not be here without it and we are so grateful. Thank you."