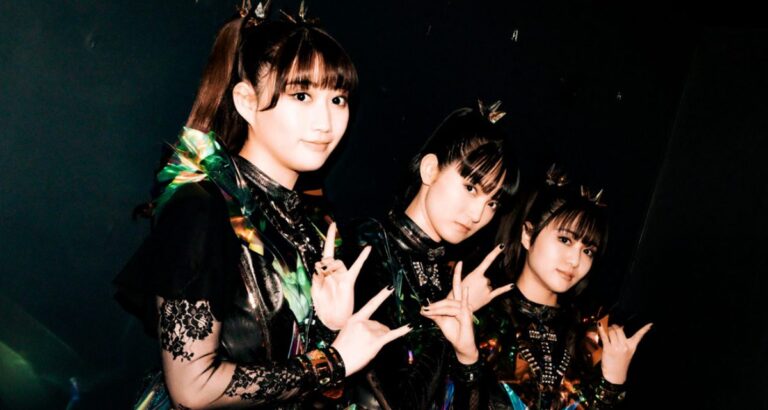 Curated From jrocknews.com Check Them Out For More Content.

BABYMETAL gains its third member, MOMOMETAL, who officially joined the group on April 1, also known as the "Fox Day".
As part of BABYMETAL's comeback roadmap, the unit scheduled the momentous concert "BABYMETAL BEGINS – THE OTHER ONE-" at the venue PIA ARENA MM. Split into two days, the first concert was held on April 1, labeled BLACK NIGHT; and April 2, labeled CLEAR NIGHT.
Within the lore of BABYMETAL, April 1 is also known as "Fox Day", which is a day when important events and prophecies are revealed. On this occasion, the first generation unit, SU-METAL and MOAMETAL, summoned the Fox God at the end of the concert, and then, declaring the new generation of BABYMETAL that welcomed MOMOMETAL as the third member.
The new chapter of BABYMETAL proceeded with the second part of the concert the day after, where the new three-member lineup opened with the song METAL KINGDOM. Embraced by fans' enthusiasm, the members announced their commitment to expressing their unique music that soars beyond language and genre.
---
MOMOMETAL has participated in BABYMETAL's activities since 2019 as part of the "Avengers", a unit of backup dancers who would rotate to fill in the void that former member YUIMETAL left behind. From fans' perspective, MOMOMETAL has been one of the most prominent member out of the Avengers, and based on her enthusiasm on stage, it's easy to see why she's a fan favorite.
Looking back at MOMOMETAL's roots, you'll see that she also previously been part of Sakura Gakuin. This is the idol group where BABYMETAL was born from, branching off as a subunit, and later becoming stand-alone as their fame rose.
The new generation of BABYMETAL: MOMOMETAL, SU-METAL, MOAMETAL.Taku Fujii