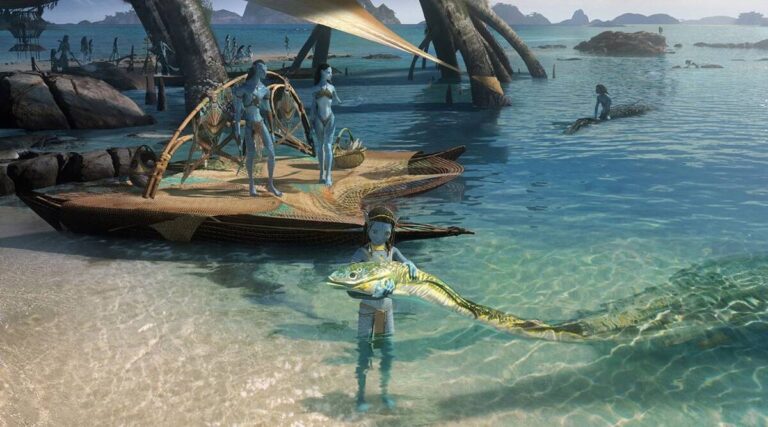 The long-awaited sequel to James Cameron's 2009 epic Avatar is now on the verge of being released, with the official title of the picture being revealed ahead of the release of the first trailer in the coming weeks.
The sequel to the highest-grossing film of all time, titled Avatar: The Way of the Water, was unveiled during a presentation at CinemaCon in Caesars Palace in Las Vegas.
According to sources that attended the event, the sequel will be focusing on the heroic duo Sully and Neytiri (Worthington and Saldana) who are now a family unit (Time Jump) and are united behind the notion that a strong foundation makes a family whole. We will also get to explore more of Pandora and its lush environment, from the sky to the ocean deep. Increasing the stakes from the original in terms of world building and visual spectacle.
According to sources from CinemaCon, the film's debut teaser will be tied to Doctor Strange in the Multiverse of Madness, which opens in theaters next week on Friday, May 6. The trailer will then be released online a week later.
The returning cast for Avatar: The Way of the Water are Sam Worthington, Zoe Saldana, Stephen Lang, Giovanni Ribisi, and Sigourney Weaver. They will be reprising their roles from the first film. There are new additions to originals among whom are Michelle Yeoh, Kate Winslet, Vin Diesel, Cliff Curtis, Jemaine Clement, and Edie Falco. The film will hopefully hit the theaters on Friday, December 16 2022.