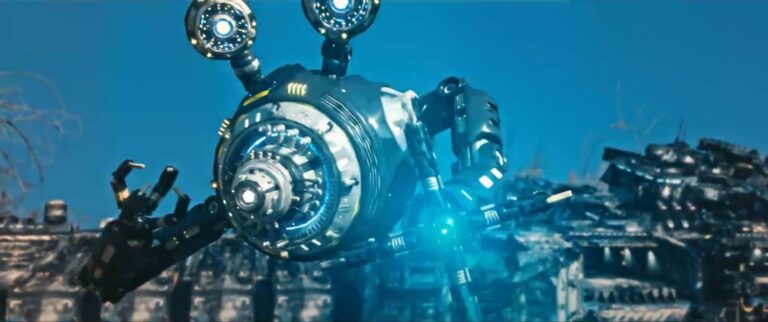 Tommy Williams

Curated From geektyrant.com Check Them Out For More Content.


I recently wrote about a sci-fi B-movie that looks like a lot of fun called Space Wars: The Quest for Deepstar. The trailer is something else, but the team has graced GeekTyrant with an exclusive clip from the film that honestly makes me want to watch the film more. In the clip, we see action star Olivier Gruner (Nemesis) running into complications with a security robot that seems to be guarding something. I'm not going to lie, the movie is not going to be the best thing ever. However, this clip does show that this film has a really good chance of being pretty entertaining. Here's the synopsis for Space Wars:
The film concerns a father-daughter team of space scavengers who must race against a band of evil mercenaries to reach the legendary treasures on board a lost mythical freighter. Their quest will force them to navigate a universe filled with giant monsters, aliens, robots and a mortal enemy seeking vengeance.
The special effects in the clip don't look horrendous. They look like someone actually knows what they're doing, they're just on a budget. I was expecting the effects to just be laughable, but am pleasantly surprised with the result. You can find a list of theaters screening the film over the next week or so below the trailer. Will you be watching Space Wars?
Space Wars is directed by Garo Setian with a screenplay by Joe Knetter. Gruner stars in the film alongside Michael Paré (Streets of Fire) and Sarah French (Pretty Boy).