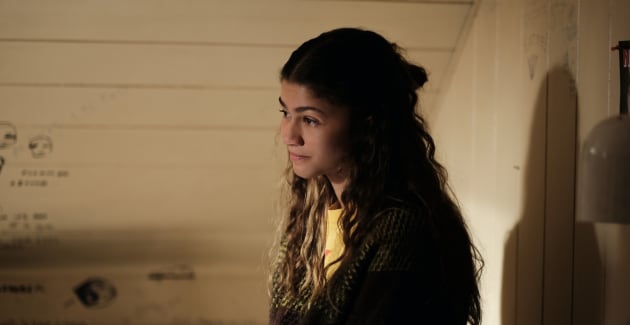 Paul Dailly

Curated From www.tvfanatic.com Check Them Out For More Content.


In the wake of the tragic death of her Euphoria costar Angus Cloud, Zendaya is speaking out.

The actress, who plays Rue on the HBO hit, took to social media Tuesday to pay tribute to the Fez actor, who died Monday at 25.

"Words are not enough to describe the infinite beauty that is Angus (Conor)," Zendaya wrote.

"I'm so grateful I got the chance to know him in this life, to call him a brother, to see his warm kind eyes and bright smile, or hear his infectious cackle of a laugh (I'm smiling now just thinking of it)."

She continued, "I know people use this expression often when talking about folks they love…' they could light up any room they entered' but boy let me tell you, he was the best at it."

"I'd like to remember him that way. For all of the boundless light, love and joy he always managed to give us. I'll cherish every moment."

"My heart is with his mother and family at this time," she concluded, "and please be kind and patient as grief looks different for everyone."

Cloud, who had a breakout role in the first two seasons of the drama series, was reportedly struggling to come to terms with the death of his father, who died last month.

"It is with the heaviest heart that we had to say goodbye to an incredible human today," Cloud's family penned in an emotional statement Monday afternoon.

"As an artist, a friend, a brother and a son, Angus was special to all of us in so many ways."

"Last week, he buried his father and intensely struggled with this loss. The only comfort we have is knowing Angus is now reunited with his dad, who was his best friend," the statement continued.

"Angus was open about his battle with mental health, and we hope that his passing can be a reminder to others that they are not alone and should not fight this on their own in silence."

Cloud was also memorialized by Euphoria creator Sam Levinson.

"There was no one quite like Angus. He was too special, too talented and way too young to leave us so soon."

"He also struggled, like many of us, with addiction and depression."

"I hope he knew how many hearts he touched. I loved him. I always will. Rest in peace and God Bless his family."

We would like to extend our thoughts and prayers to the family and loved ones of Angus Cloud during this difficult time.

May he rest in peace.
Paul Dailly is the Associate Editor for TV Fanatic. Follow him on Twitter.