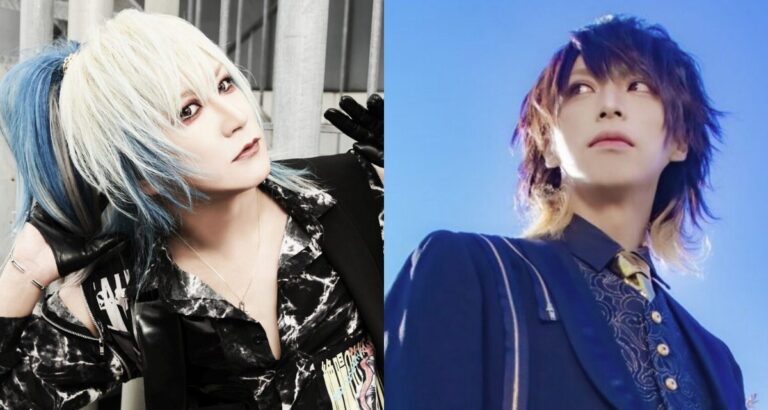 Curated From jrocknews.com Check Them Out For More Content.

NekoCon, an annual convention celebrating Japanese culture in Hampton, Virginia continues celebrating visual kei rock music with guests Yugiri (DaizyStripper) and SARSHI (Flutter Echo, HERO, Nana). Vocalist Yugiri will perform solo with SARSHI as support guitarist.
NekoCon takes place from November 3–5, 2023 at the Hampton Roads Convention Center. In 2022 the convention welcomed prestigious musicians Kouki (D=OUT) and HIZAKI (Versailles, Jupiter). Registration is now open and can be accessed here.
Yugiri is the vocalist of the visual kei rock band, DaizyStripper, formed in March 2007. While not performing in Japan, the band has rocked fans around the world with performances in Taiwan, Korea, France, Canada, and America.
DaizyStripper provided the ending theme song for the anime "Yu-Gi-Oh! ZEXAL". Ten years after forming, DaizyStripper went major with their single AGAIN released on July 26, 2017. Their second major single, 4GET ME NOT was released on January 24, 2018, produced by Ken of the prestigious Jrock band L'arc-en-ciel.
In 2018, DaizyStripper celebrated their 11th anniversary with a fan appreciation event titled "KISS THE FUTURE -Perfect Request Live-" and announced the launch of their own label, KISS RECORDS.
Nekocon 2023 marks Yugiri's first visit back to the US since 2008. The band's activities have continued to attract attention since then.
SARSHI is the guitarist for the visual kei rock band HERO, which made its major debut in 2013 under the label Nippon Crown. The band also provided the theme song Tenohira for the anime FAIRY TAIL and has performed one-man shows at prominent venues in Japan. Additionally, SARSHI's original band, Nana, resumed activities in 2021 and released a song titled Namida ga Tomaranakutemo in 2023.
Apart from his work with HERO and Nana, SARSHI is part of an EDM unit called Flutter Echo, where he showcases his skills as both a guitarist and a vocalist.
In 2019, SARSHI was last in America as a support guitarist for ICE. He is now pleased to return to the US as support guitarist for Yugiri at NekoCon.