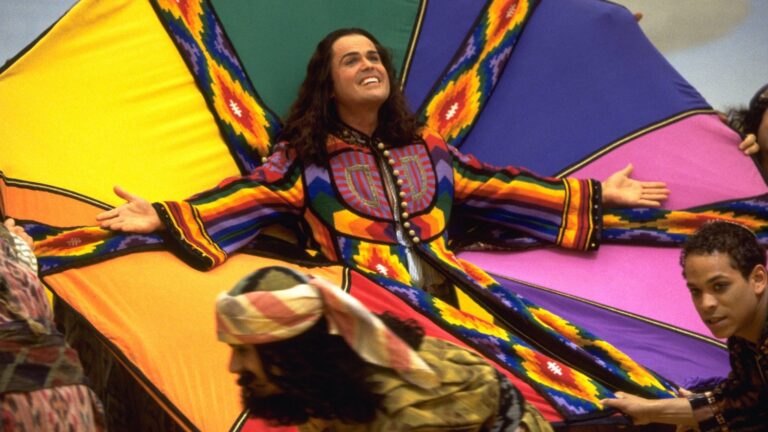 Joey Paur

Curated From geektyrant.com Check Them Out For More Content.


Director Jon M. Chu (Wicked, Crazy Rich Asians, In The Heights) is set to helm a new film adaptation of Tim Rice and Andrew Lloyd Webber's classic Broadway musical Joseph and the Amazing Technicolor Dreamcoat.
The film project is set up at Amazon Studios and according to Deadline, Chu has been "dreaming about Joseph and the Amazing Technicolor Dreamcoat for years." Chu will team back up with his In The Heights producing partner Scott Sanders to develop and shoot the movie.
Joseph and the Amazing Technicolor Dreamcoat will feature a screenplay by Daniel Goldfarb. The story of tells the story of the journey of a dreamer. Joseph is the son of Jacob and one of twelve brothers. He is given a coat of many colors by his father, which is symbolic of his favor and an object of his brothers' jealousy.
It's explained that Rice and Lloyd Webber came up with the idea for the musical 1968 after they were asked by a London school to create a short show for children. They found inspiration in the Bible's Book of Genesis and "wrote a giddy array of numbers infused with a variety of melodies from country and western to calypso to Elvis-inspired rock and roll."
The show grew from a 25-minute show into the full-blown musical comedy production that audiences and fans enjoy today.
Chu is currently shooting Wicked for Universal Pictures in the UK with a cast that includes Cynthia Erivo, Ariana Grande, Michelle Yeoh, Jonathan Bailey and Jeff Goldblum.