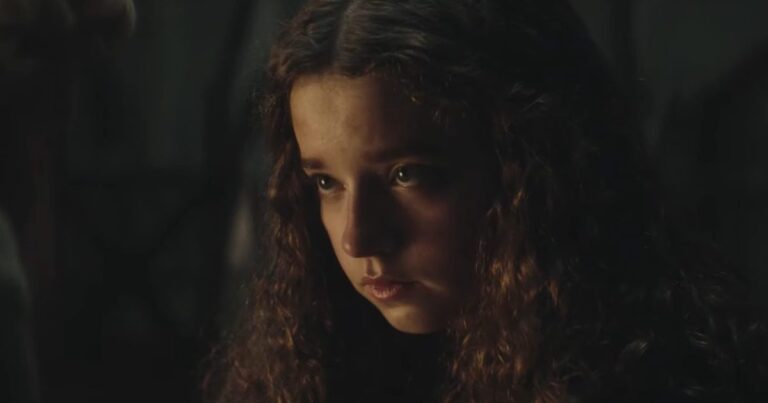 Maggie Dela Paz

Curated From www.comingsoon.net Check Them Out For More Content.

Lionsgate has dropped a brand new White Bird trailer for the upcoming spin-off drama to the 2017 film Wonder. The film is slated to arrive in select theaters on August 18, followed by its wide release on August 25.
The video shows Bryce Gheisar as he reprises his role as Julian Albans, the school bully from the Jacob Tremblay-led original movie. It introduces Julian's grandmother, played by Helen Mirren, as she tells him about how she survived a Nazi-occupied France through the kindness of a boy in hopes of giving her grandson an important life lesson.
Check out the White Bird trailer below (watch more trailers):
"The film follows Julian, who has struggled to belong ever since he was expelled from his former school for his treatment of Auggie Pullman," reads the synopsis. "To transform his life, Julian's grandmother finally reveals to Julian her own story of courage — during her youth in Nazi-occupied France, a boy shelters her from mortal danger. They find first love in a stunning, magical world of their own creation, while the boy's mother risks everything to keep her safe. White Bird is an emotional story about the ways that even in the most harrowing circumstances, empathy for others can make every difference in the world."
The film is directed by Marc Forster (Finding Neverland, Christopher Robin) from a screenplay written by Mark Bomback, based on R.J. Palacio's 2019 graphic novel. It stars Ariella Glaser as Sara, Orlando Schwerdt as Julian I, Bryce Gheisar as Julian Albans, with Gillian Anderson as Vivienne and Helen Mirren as Grandmère. It is produced by Palacio, Todd Lieberman, and David Hoberman.