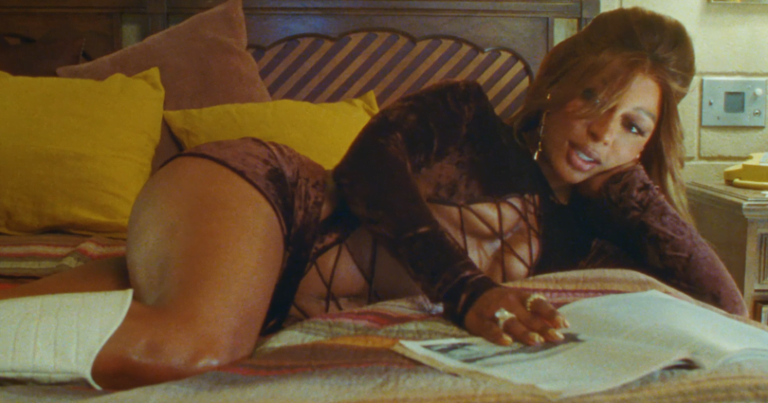 Curated From randomjpop.blogspot.com Check Them Out For More Content.

Victoria Monét is back with another song following her 2021 single "Coastin'". A song which was a welcomed return after Jaguar. Well, there was also the song she released to commemorate the birth of her daughter. But that didn't seem like a promotional single, as much as it was 'I'mma just share this song I wrote for my daughter, because I think it's cute and I wanna share it with y'all'. Both "Coastin'" and "Nothing Feels Better" felt more like buzz releases than a fully fledged singles. Just thing to remind people that Victoria is still here and still doing music, whilst the next phase of her career and her next album is in its gestation phase. But ain't nothing wrong with that. And to be honest, we seem to be in this era of music where buzz singles are a very common thing. Whether a song is released with the intent of being a buzz single, or a single flops, resulting in it being categorised as a buzz single.
"Smoke" features Grammy award winning R&B artist Lucky Daye, and it most definitely feels like a SINGLE single. And as though we are entering a new 'era' (as the kids say), whilst also feeling a lot like the old one, which I am in full support of. And I'll get into why in a bit.
The punani saga ("Ass Like That", "Moment", "Dive", "Experience", "Jaguar") that we got from Victoria in across 2019 and 2020 was immaculate. Victoria had a sound and a look. She was a package. And Jaguar as an EP, project, kinda-album, whatever you want to call it, was good. But I wanted more of it. Victoria, D'Mile and her team had created this whole little world that I wasn't done with yet. And credit to "Coasting'", it did somewhat continue with it. But "Smoke" really does feel like a continuation of where Jaguar left off in the best possible ways; both sonically and visually. The music video for "Smoke" even features references to "Jaguar"; from the supersonic haze cigarette brand, to the glass Jaguar bong at the end of the music video.
And speaking of the music video, it's great. It's cool to see a music video which is fun, features multiple setups, and is able to captivate without much really happening during it. And it's really great to see that Victoria has a consistent visual style. Her looks, her outfits, the colour brown, everything looking like its shot on film, the fonts, the surrealism, the humour. Victoria Monét is a whole brand and a package now, and I adore this for her. She gets IT.
Smoke, Directed by Charlie Denis | RCA Records
Victoria Monét has also signed a deal with RCA Records. RCA have been a mess for a minute. In fact, Sony (who owns RCA) has been a bit of a mess for a minute, and don't seem to have time for any of their releases unless they're from Harry Styles and Rosalía. Beyoncé is an anomaly, because she does what she wants and has chosen to not promote Renaissance worth a damn. So, I really hope RCA don't play games with Victoria. But we know how major labels can chew acts up and spit them out when they aren't an immediate hit or a viral sensation. Quality of music and artistry are not the measures for labels any more. Metrics, and ONLY metrics are. Nobody wants potential. They want views and streams.
Smoke, Directed by Charlie Denis | RCA Records
Given the subject matter of the song, I do think that Victoria shoulda held this song back until April 20th. The 420 promo angle is such an easy sell. But that's not to say Victoria can't give the song a second push when the day comes around. So, hopefully she'll drop a remix of the song, or make it available on cassette, or drop merch. Something.
I also hope that if we get a new album from Victoria, that it includes a couple of songs from Jaguar. Fuck it. Do it how they be doing in Japan. Sure, the songs could be considered old. But based on "Smoking" and "Coastin'" (which I think should be left off a future album release), songs from Jaguar would sit nicely alongside them. And it would also re-introduce those songs to a wider audience, because as many people were talking about Jaguar, it was not enough for my liking. "Experience" shoulda been a Billboard smash.
---