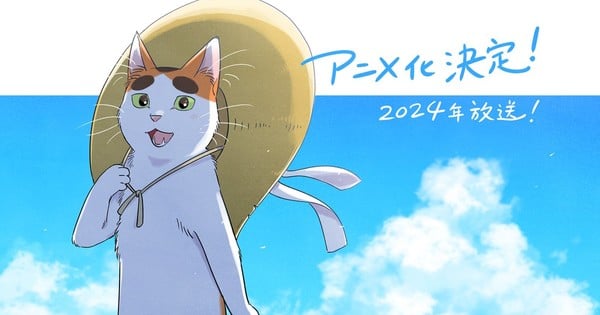 Curated From www.animenewsnetwork.com Check Them Out For More Content.

Manga centers on lives of yōkai, humans, gods who live alongside each other in town
---
Manga creator noho confirmed on Thursday that their Tonari no Yōkai-san (The Yōkai Next to Me) manga is getting an anime adaptation. The anime will be a television anime that will air in 2024.
【おしらせ②👺】TVアニメ『となりの妖怪さん』が、来年の2024年に放送決定いたしました!さらなる続報は、もう少々お待ちくださいませ…!#となりの妖怪さん #妖怪さんアニメ pic.twitter.com/7opgYUr0Xc

— noho【外伝連載&アニメ妖怪さん2024年放送!】 (@nohohonbito) July 27, 2023
Amazon had listed an anime adaptation in March 2022 with the manga's fourth and final volume. The volume shipped in April 2022. The manga is getting a two-volume side story, with the first side-story volume shipping on August 18.
The manga originally serialized on Twitter starting in 2018 and East Press also serialized the manga on the Mato Grosso website.
The manga takes place in a rural town and tells stories of the carefree, heartwarming, and sometimes mysterious lives of yōkai, humans, and gods who live alongside each other in the town.
In the manga's first story, a 20-year-old cat named Buchio suddenly evolves into a mythical Nekomata creature. Buchio worries about the reason why they suddenly turned into a yōkai creature, and together with a transforming fox named Yuri, they start attending a "Bakegaku" academy for creatures.

Sources: noho's Twitter account, Comic Natalie
---