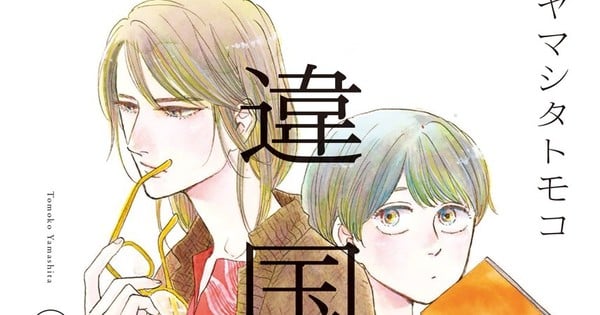 Curated From www.animenewsnetwork.com Check Them Out For More Content.

Manga's final volume shipped on Tuesday
---
Tomoko Yamashita ended the Ikoku Nikki (Diary of a Strange Land) manga on June 8. The manga's 11th and final compiled book volume shipped on Tuesday.
The manga centers on 35-year-old novelist Makio Kōdai, and her 15-year-old niece Asa, who live together under one roof. Makio took Asa in on a sudden impulse after Asa's parents, which included Makio's older sister, passed away. The next day, Makio returns to her senses and remembers that she does not do well in the company of other people. So begins their daily life, as Makio attempts to acclimate to a roommate, while Asa attempts to get used to an adult that never acts like one.
Yamashita launched the manga in June 2017 in Shodensha's Feel Young magazine.
The manga is inspiring an upcoming live-action film that will open in 2024.
Yamashita launched The Night Beyond the Tricornered Window boys-love supernatural mystery manga in Libre Publishing's Magazine BExBOY in March 2013, and ended it in December 2020. SuBLime is releasing the manga digitally in English. The manga inspired a live-action film that opened in January 2021. The manga also inspired a television anime the premiered in October 2021. Crunchyroll streamed the anime as it aired in Japan.
JManga previously licensed and released Yamashita's Don't Cry Girl and Mo'some Sting manga in North America. Fantasista, Inc.'s futekiya boys-love service is releasing Yamashita's Shinsouban Illumination manga. Yamashita serialized White Note Pad in Feel Young from February 2015 to October 2016.
Source: Comic Natalie
---