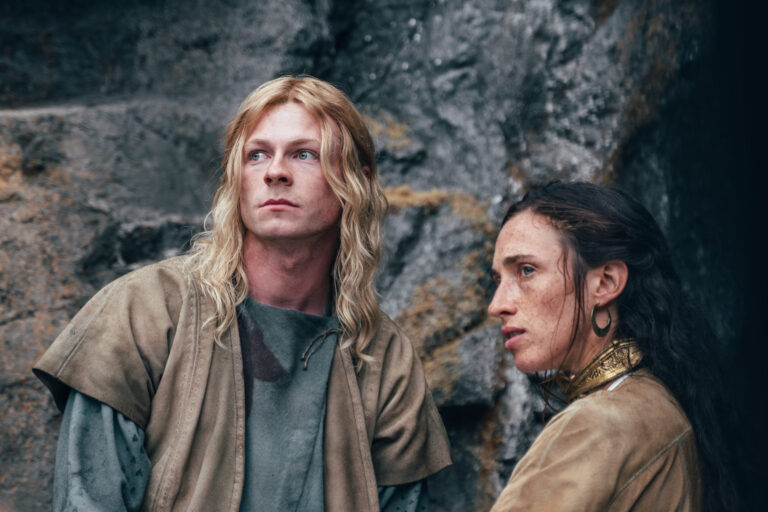 Trevor Kimball

Curated From tvseriesfinale.com Check Them Out For More Content.

How much must Arthur sacrifice in the first season of The Winter King TV show on MGM+? As we all know, Nielsen ratings typically play a big role in determining whether a TV show like The Winter King is cancelled or renewed for season two. MGM+ and other streaming platforms, however, collect their own data. If you've been watching this TV series, we'd love to know how you feel about the first season episodes of The Winter King here.
An MGM+ historical fantasy drama series, The Winter King TV show stars Iain De Caestecker, Eddie Marsan, Ellie James, Nathaniel Martello-White, Stuart Campbell, Daniel Ings, Valene Kane, Jordan Alexandra, and Simon Merrells with Steven Elder, Andrew Gower, Aneirin Hughes, Emily John, Tatjana Nardone, Ken Nwosu, and Billy Postlethwaite. The story retells the Arthurian legend and is set in the fifth century, long before Britain was united. It's in a brutal land of warring factions and tribes. The series follows Arthur Pendragon (De Caestecker), the illegitimate son of King Uther (Marsan), as he evolves from an outcast to a legendary warrior and leader. Other characters include Arthur's ambitious and scheming wife, Guinevere (Alexandra); warrior Derfel Gadarn (Campbell); powerful and political wizard Merlin (Martello-White); priestess Nimue (James); Uther's champion, Owain (Ings); and Arthur's sharp-tongued half-sister, Morgan (Kane).

What do you think? Which season one episodes of The Winter King TV series do you rate as wonderful, terrible, or somewhere between? Do you think that The Winter King on MGM+ should be cancelled or renewed for a second season? Don't forget to vote and share your thoughts below.
Check out our
status sheets
to track new TV series pickups, renewals, and cancellations. You can find lists of cancelled shows
here
.