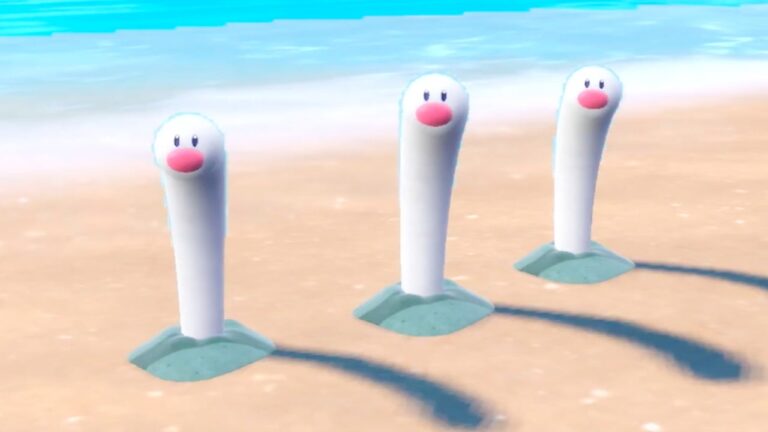 Logan Plant

Curated From www.ign.com Check Them Out For More Content.

Pokémon Scarlet and Violet's Wiglett is finally getting its own plush at Pokémon Center stores, but fans are seeing something else when they look at the official images of the new Pokémon plush. It turns out, the angle at which you take the photo matters a lot:
No, it's not a photoshop — that's the first image listed for the new 10-inch Wiglett Poké Plush on Pokemon Center. If you want to add this to your Pokémon collection, it costs $24.99 and is available to ship now.
Wiglett is the garden eel variation of the classic Pokémon Diglett, and it was first introduced in Scarlet and Violet's Paldea region last year. But it didn't take long for Wiglett to earn its reputation as one of the most NSFW Pokémon out there. And the internet is having a field day with this new entry into Wiglett's lore.
Ok but who thought this was a good idea 😂 pic.twitter.com/C564G2oJut

— Pikawiz (@pikawiz) August 9, 2023
Absolutely howling at the promo photo for the new Wiglett plush on the Pokémon Center pic.twitter.com/uOiWKUWsQP

— Kitty Pokémons A Lot (@kittyrambles) August 9, 2023
There's no waaaaay this was green lit oh my god

— Nort 𓂀 (@NortFX) August 9, 2023
They knew exactly what they were doing.

— Pat (@solidpat221) August 9, 2023
In non-NSFW Pokémon news, yesterday the internet was horrified at Scarlet and Violet's new legendary forms. But we did finally learn the release date for the Teal Mask expansion. For more, be sure to check out everything announced at the August 2023 Pokemon Presents.
Logan Plant is a freelance writer for IGN covering video game and entertainment news. He has over seven years of experience in the gaming industry with bylines at IGN, Nintendo Wire, Switch Player Magazine, and Lifewire. Find him on Twitter @LoganJPlant.