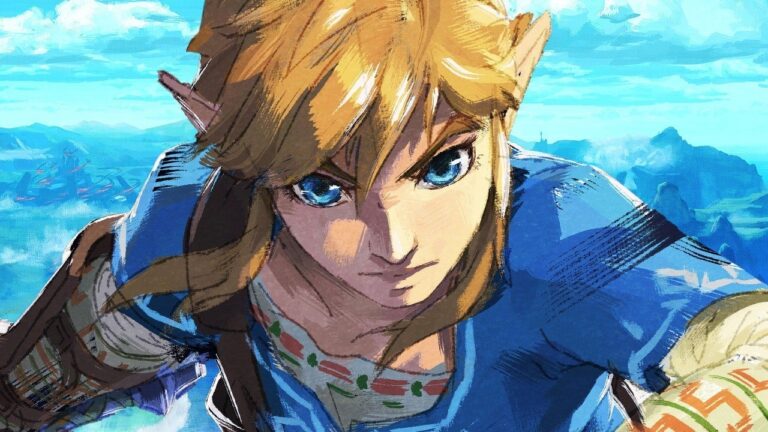 Seth G. Macy

Curated From www.ign.com Check Them Out For More Content.

At the start of the Nintendo Switch's life, we were treated to what is widely considered to be one of the best, if not the best, game ever created: The Legend of Zelda: Breath of the Wild. After years of waiting, as we approach the end of the Switch's life, we're getting a follow-up: The Legend of Zelda: Tears of the Kingdom. It's set in the same Hyrule, kind of. It stars the same main characters… probably. There's still a lot we don't know!
Basically, all we know for sure is you can fuse items together to build things. Is your spear not long enough? Fuse it to a stick. Boom. Stickspear. I'm sold. Well, to be fair, I actually preordered it years ago without knowing much more than "it exists, it's a Breath of the Wild follow-up, therefore I need it."
If you're interested in preordering Tears of the Kingdom, there's no shortage of places to do so. Some retailers are tossing in cute little extras to entice you to plop down your money with them. For example, Best Buy will toss in a free art print (a $9.99 value!) while GameStop is offering a wooden plaque. I guess they're hoping freebies will take a little away from the sting of a $70 Nintendo Switch game, the first-ever at that price point.
Preorder The Legend of Zelda: Tears of the Kingdom
If you can't wait until May to get a little bit of Tears of the Kingdom in your life, you can get yourself a Nintendo Switch OLED Legend of Zelda: Tears of the Kingdom Special Edition console. The Joy-con and dock are adorned with designs evocative of the game's aesthetic, and honestly it's one of the best special-edition Switch consoles of all time, at least in my opinion.
It's very easy to get your hands on one of these consoles, as all major retailers have them in stock and available for preorder ahead of their April 28 release. If you're still using your day-1 Nintendo Switch, it might be worth an upgrade. The OLED screen makes a huge difference in hand-held mode, with bright, vibrant colors that just pop so hard. If you're a collector, I don't know why you're reading this, because you already preordered one.
There's also the Tear of the Kingdom special edition Nintendo Switch Pro Controller, which is impossible to get. It sold out very quickly, and hasn't come back into stock yet. Will it? Maybe. It's kind of hard to say. Nintendo is nothing if not unpredictable when it comes to how they handle their special edition hardware. You can still get a special edition Animal Crossing Switch, for example, but good luck finding a much-less attractive Let's Go Pokemon Switch.
Nintendo is nothing if not unpredictable when it comes to how they handle their special edition hardware.
---
"
You also probably won't be finding the Tears of the Kingdom Collector's Edition in stock any time soon, or at all. But again, Nintendo! They might have tens of thousands of them ready to deploy, or they might not. It's like gambling, basically. If you do manage to score one, you get the game, a steelbook cover, a set of pins, an art book and a Tears of the Kingdom poster. It's pretty sweet. Not sure if it's $129.99 sweet, but I managed to secure one anyway. For research purposes, obviously.
Also, you can now preorder the Tears of the Kingdom Link amiibo for your collection. Hopefully the new game will have improved amiibo integration over its predecessor. The original was great, don't get me wrong, but I crave more. The downside for me is any improvements could end up making me regret selling my Wolf Link amiibo.
Preorder the Tears of the Kingdom OLED Switch
If you're looking to show off your Legend of Zelda fandom, we have a ton of Zelda apparel and collectibles at the IGN Store, and it covers the entire series, from the OG on the NES all the way up to Breath of the Wild. So whether or not you're a Toon Link or crave a more ultra-realistic version, there's something for you to enjoy.
For bucking up on your Zelda knowledge, Dark Horse has an excellent series of books: Hyrule Historia, Art & Artifacts, and The Legend of Zelda Encyclopedia. Hyrule Historia introduces a timeline for the series, and while I personally think it's kind of silly, a lot of people get really mad at me when I question its validity. The three-book set is definitely worth getting, but any one of them is a great standalone Zelda experience. I'm particularly fond of Art & Artifacts, because I just like looking at super-detailed illustrations of the Master Sword. But I'm also not normal.
Viz Media handles publishing of the many Legend of Zelda manga adaptations, and you can buy them one at a time or in various boxed sets. They're quite lovely. You should check them out.
There's also a spectacular Link to the Past manga collection, also by Viz Media, written and illustrated by Shotaro Ishinomori. It collects the comics that originally ran in the early 1990s in Nintendo Power, and as someone who was both alive and a loyal Nintendo Power reader, I read and reread those particular issues until they were tattered. Having them all in one book is both convenient and delightful. Highly recommended.
The Legend of Zelda: Tears of the Kingdom arrives May 12, which isn't very far away, but also seems like an insurmountable amount of time to wait for what will probably be the best game ever created. I'm very optimistic, if it weren't obvious already. Hopefully you can snag some of the cooler items in the meantime, and if not, you can find something to fill the Legend of Zelda-shaped hole in your heart.