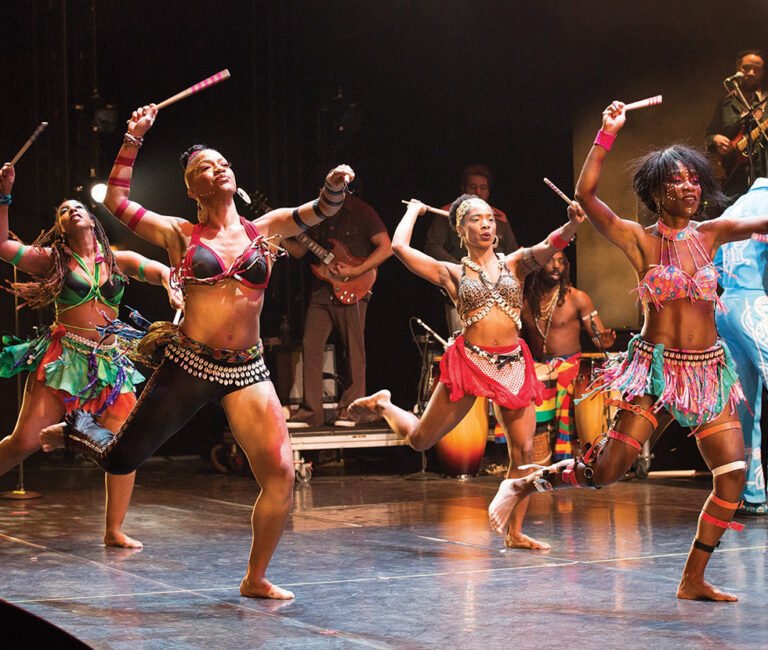 The musical icon Fela and the successors of afrobeat.
Afrobeat is a musical genre that originated in Nigeria in the 1960s. The term "afrobeat" is a portmanteau of "afro" and "beat". Afrobeat is characterized by a dense, complex and multi-layered rhythmic structures. The music of afrobeat combines American funk and jazz with African rhythms and vocals. The first afrobeat song was "African Music", recorded by Fela Kuti in 1963.
Afrobeat quickly gained popularity in Nigeria and other parts of Africa. The first afrobeat band was the Africa 70, formed by Fela Kuti in 1970. Afrobeat reached international popularity in the 1990s, thanks to albums such as "Champions" by Tony Allen and "Black President" by Fela Kuti.
The death of Fela Kuti in 1997 led to the decline of afrobeat. However, the afrobeat tradition was continued by Fela's sons Femi and Seun Kuti. Femi Kuti is the lead singer of the band Positive Force, which plays a modernized version of afrobeat. Seun Kuti is the lead singer of the band Egypt 80, which plays a traditional version of afrobeat. Afrobeat is now a popular genre worldwide and has been featured in songs by artists such as Drake, Jamiroquai and Bruno Mars.
Afrobeat has had a significant impact on the development of popular music in the past few decades. Although it originated in Nigeria, the music style has been adopted and adapted by musicians all over the world. Today, there are a number of popular Afrobeat bands that are enjoyed by music fans all over the globe.