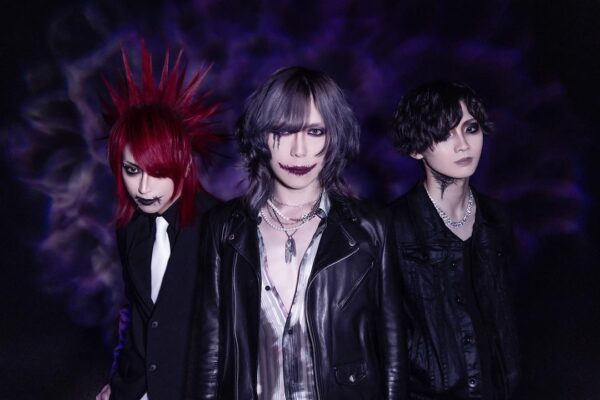 Curated From jrocknews.com Check Them Out For More Content.

THE DESPERADO releases latest single Yokubou alongside a new music video on August 13, available for streaming and purchase. Through this release, the band's growth is clear, further pushing the members into new territories. Despite the recent departure of drummer Daisuke, they face the change with resilience.
Yokubou demonstrates THE DESPERADO's promising evolution, expanding upon the sound of the first mini album The Cry Against. Notably, Nero's vocal performance once again amazes with his dynamic vocal delivery, from gut-wrenching low metal growls to soft and rich singing. However, at the opposite end, a much more emotionally vulnerable Nero is heard in both the intro and outro, not heard in any previous works.
Seiya's guitar artistry and composition skills has further improved, shining throughout the whole track, bringing more variety and depth, along with an unexpected waltz-like section. Bassist Akuru has found his place in the band, with bass that brings the entire song together. The composition allows all band members to shine to create a solid new listening experience, that is unmistakably still THE DESPERADO.
Although Daisuke's departure has marked a tuning point for the band, THE DESPERADO's resilience remains strong. This can not only be experienced through its song, but also through its visual presentation. A bold new look is on full display in the music video for Yokubou, expanding upon its previous dark and gothic appearance, while also giving each member their own unique personality.
In the music video, varying amounts of spiraling and glitchy effects create a sense of unstableness that matches the dark and wicked atmosphere. The wickedness is further amplified with the inclusion of classic cartoon clips.
Yokubou truly offers a taste of THE DESPERADO's promising growth, that we can't wait to hear more of.
---
About THE DESPERADO
THE DESPERADO officially started in 2019, consisting of ex-Deviloof members Seiya and drummer Hiroto, with the addition of vocalist Nero. Its music takes influence from modern metal, ranging from the intense deathcore sound of Black Chapter to the more melodic and uplifting metalcore heard in Trigger. In 2023, Daisuke and Akuru joined the band and released its first mini album, The Cry Against. Shortly after, it was announced that Daisuke would be leaving the band. The current line up now consists of Nero, Seiya, and Akuru, with the newly released single Yokubou.