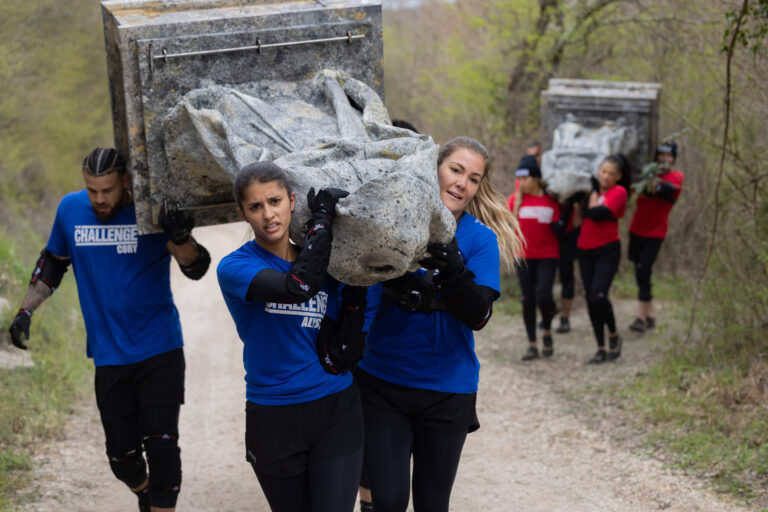 Trevor Kimball

Curated From tvseriesfinale.com Check Them Out For More Content.

Which reality show veteran will take home the big prize in the second season of CBS' The Challenge: USA TV show? As we all know, the Nielsen ratings typically play a big role in determining whether a TV show like The Challenge: USA is cancelled or renewed for season three. Unfortunately, most of us do not live in Nielsen households. Because many viewers feel frustrated when their viewing habits and opinions aren't considered, we invite you to rate all of the second season episodes of The Challenge: USA here.
A CBS reality competition series, The Challenge: USA TV show is hosted by T. J. Lavin. The players are comprised of past players from other CBS shows like The Amazing Race, Big Brother, and Survivor, as well as veterans of The Real World and Are You the One? on MTV. The players compete in unpredictable and demanding games in various locales. With a $500,000 grand prize and the title of Challenge Champion on the line, players are in a constant state of paranoia, unable to trust anyone but themselves. Players in season two are Wes Bergmann, Michaela Bradshaw, Paulie Calafiore, Cassidy Clark, Luis Colon, Tyler Crispen, Tori Deal, Johnny "Bananas" Devanazio, Michele Fitzgerald, Amanda Garcia, Dusty Harris, Chanelle Howell, Ameerah Jones, Alyssa Lopez, Josh Martinez, Tiffany Mitchell, Sebastian Noel, Faysal Shafaat, Alyssa Snider, Jonna Stephens, Monte Taylor, Chris Underwood, Cory Wharton, and Desi Williams.

What do you think? Which season two episodes of The Challenge: USA TV series do you rate as wonderful, terrible, or somewhere between? Do you think that The Challenge: USA should be cancelled or renewed for a third season on CBS?
Check out our
CBS status sheet
to track the Tiffany network's new series pickups, renewals, and cancellations. You can find lists of cancelled shows
here
.