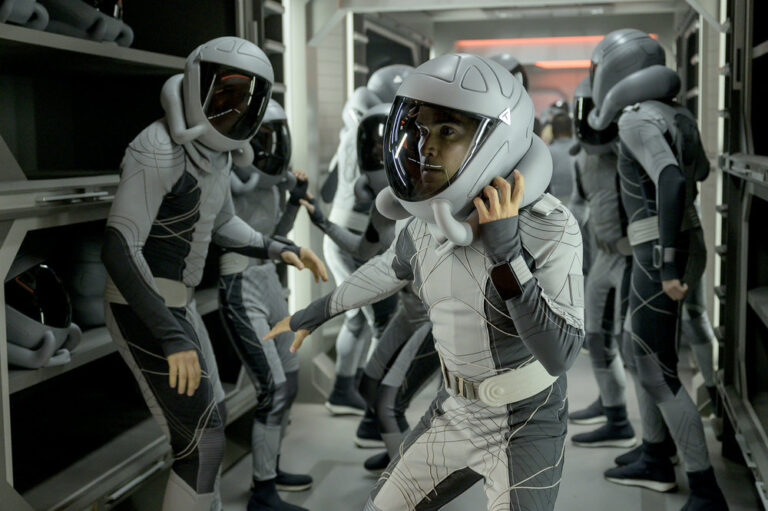 Trevor Kimball

Curated From tvseriesfinale.com Check Them Out For More Content.

The ship's survivors are going to have some more time. Syfy has renewed The Ark for a second season. The first season of 12 episodes finishes airing next Wednesday, April 19th.
A sci-fi drama series created by Dean Devlin, The Ark TV show stars Christie Burke, Richard Fleeshman, Reece Ritchie, Stacey Read, and Ryan Adams. The story takes place 100 years in the future, when planetary colonization missions have become necessary to secure the survival of the human race. The first of these missions on a spacecraft known as Ark One encounters a catastrophic event that causes massive destruction and loss of life. The survivors have more than a year left in their journey to their target planet. Unfortunately, with a lack of life-sustaining supplies and a loss of leadership, the remaining crew must become the best versions of themselves to stay on course and survive. Characters include Lt. Sharon Garnet (Burke), Lt. Spencer Lane (Ritchie), Lt. James Brice (Fleeshman), Alicia Nevins (Read), and Angus Medford (Adams).
Airing on Wednesday nights, the first season of The Ark averages a 0.06 rating in the 18-49 demographic and 387,000 viewers. While these numbers don't include further delayed or streaming viewing, they are a very good indicator of how a show performs, especially when compared to others on the same channel. The Ark is currently Syfy's second most-watched scripted series. According to the cable channel, it's been seen by more than 6.5 million people across all platforms.
Executive producers/co-showrunners Devlin and Jonathan Glassner said of the renewal, "We couldn't be more excited to get back into space with the crew of the Ark. Syfy continues to be an amazing partner and home for this series."
"The success of The Ark is just another example of delivering on a promise to provide a wide spectrum of quality shows across our linear, cable and streaming portfolios," said Lisa Katz, President, Scripted Programming, NBCUniversal Television and Streaming. "Heading into space with Dean and Jonathan has truly been a trip worth taking and we're tremendously excited about how this otherworldly adventure will continues in season two."
What do you think? Have you watched The Ark TV series? Are you glad that the show has been renewed for a second season? Did you think that the show might be cancelled?
Check out our
status sheets
to track new TV series pickups, renewals, and cancellations. You can find lists of cancelled shows
here
.