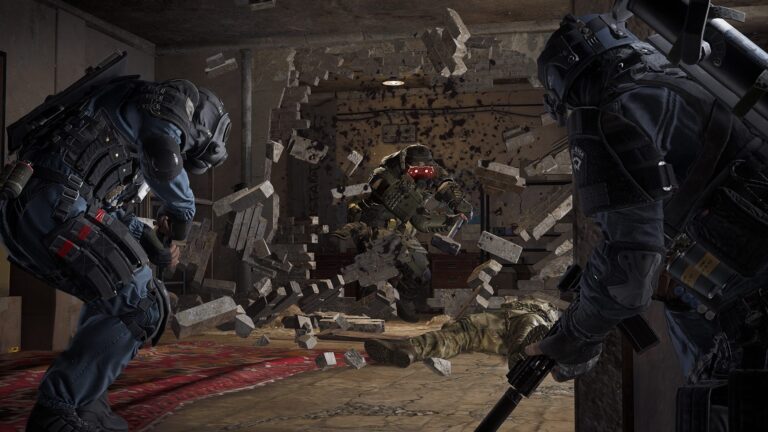 Fred White

Curated From blog.playstation.com Check Them Out For More Content.

Greetings, mercenaries! To kick off the summer season, we announced at Summer Game Fest that Crossfire: Sierra Squad will be arriving in August. Welp, August is just around the corner, so it's time to let you know officially that the game will launch at PlayStation Store on August 29th! Add it to your wishlist today for a reminder come launch.
New immersive experience
Crossfire: Sierra Squad is a brand-new game built from the ground up for VR. We've been working hard to make the game an immersive and intuitive experience that gets you into the action immediately. We've fine-tuned the in-game mechanics to come up with a game experience that we believe you'll want to play over and over, both solo and with friends, in a world you'll want to spend a lot of time in. Our goal is to bring all fans of military FPS games together, regardless of experience level, into an exciting and shared VR adventure – solo or co-op with up to 4 players on a team.
One of the key ways we've been able to do this is by taking full advantage of the innovative features of PlayStation VR2. With Crossfire: Sierra Squad, we set out to push the boundaries of what is possible in the virtual reality space, and provide a completely immersive world for our players. We aim to usher in the next wave of VR gameplay by increasing the number of ways that players feel connected – literally – to the in-game world.
Clear and crisp sights and sounds
We know that one of the most important factors in VR immersion is the connection between how you move and what you see. In addition to the high-res graphics (4K HDR @ 90/120Hz) offered by the headset, we've fully employed PlayStation VR2's advanced eye tracking and foveated rendering, combining to provide players the sharpest and smoothest visuals possible with no lag between actual and on-screen movement. Couple this with thoughtful sound design and PS VR2's 3D audio capabilities, and we have a sensory experience that engulfs mercenaries in the world of Crossfire from the start.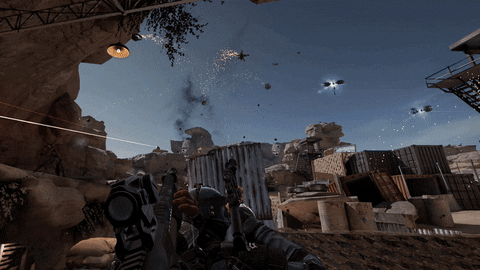 Can you feel it?! Yes!
Crossfire: Sierra Squad capitalizes on PlayStation VR2's revolutionary haptic feedback system, which offers nuanced and intuitive tactile elements. Our mercenaries will feel every shot fired, every recoil and every explosion through multiple haptic points integrated into PS VR2's headset and controllers, adding an extra layer of realism that intensifies the experience. Our goal with this increased level of immersion is to bring the gameplay to a whole new level, where mercenaries truly feel like they are an integral part of Sierra Squad, rather than mere spectators.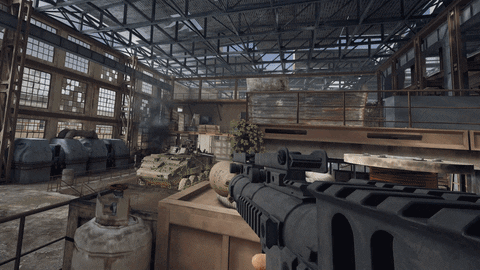 Trigger finger feedback
PlayStation VR2's controllers feature adaptive triggers that dynamically adjust resistance based on in-game actions. This allows players to feel varying levels of tension, simulating a genuine sense of touch. How do we harness and use this power for good? By giving each weapon in the game its own unique feel, we're able to crank up the feeling of realism a notch. Picture this – you're aiming down sights holding a sniper rifle, and before you squeeze off the epic shot, you partially pull the trigger to hold your breath and steady your weapon for a better chance of eliminating your target before completing the pull and sending your enemy into oblivion. That's just one example, we can't wait for you to try them all!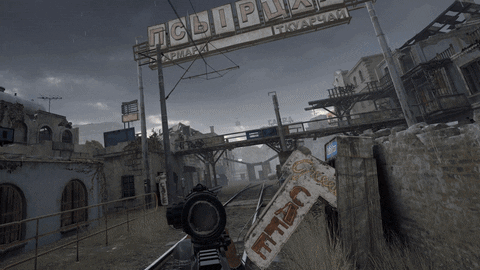 We excited for you to jump into our 13 main campaign missions (single-player), 50 squad campaign missions (single-player or 2-player co-op), and Horde Mode (up to 4-player co-op). Grab 39 types of weapons including pistols, rifles, and explosives that give you creative ways to dispatch 17 types of enemies. Engage enemies with seemingly superhuman strength, equipped with top-of-the-line weaponry, as well as drones, bosses, and heavily armed vehicles, all driven by soldiers hell-bent on your destruction. Bring your A-game because they'll be bringing theirs. Mark your calendars, Crossfire: Sierra Squad launches August 29 on PlayStation VR2. See you then, mercenaries!