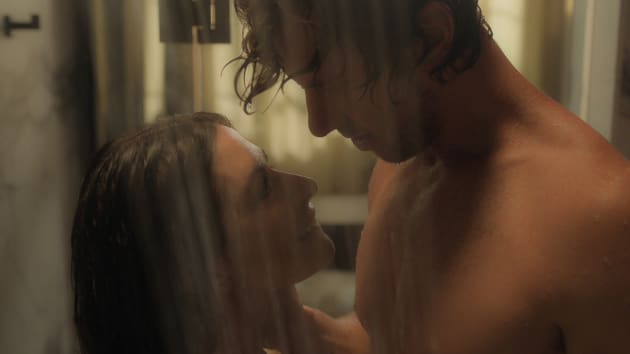 Paul Dailly

Curated From www.tvfanatic.com Check Them Out For More Content.


Billie Connelly's search for love is over.

Netflix has officially canceled Sex/Life after two seasons.

The decision to end the Sarah Shahi drama comes a month after the premiere of Sex/Life Season 2.

The cancellation is not surprising.

Shahi is set to headline the ABC pilot Judgement and the star went public this week about her challenging time with the material on the second season.

"I'm not going to put it down, but I definitely did not have the support that I did the first season from the people involved in the show," Shahi shared of her experience this week on Dear Media's Not Skinny But Not Fat podcast.

"It became a much different thing for me, and I'm not afraid to say that."

"I struggled with the material. I just felt the thing that it had the first season — I mean, I'm never gonna work for Netflix again now after saying all this, but I can't lie," the star shared.

"And it was definitely a challenge."

The problem for Sarah was that the show felt different from Sex/Life Season 1. On top of that, she was "bummed" about the reduced presence of Adam Demous, who she is dating in real life.

"I was bummed that I wasn't able to work with him as much because I really liked our stories and I like working with him," Shahi dished.

The star went on to speak about the show's changes meaning she was always working while Demous was working very little.

The cast of the second season included Margaret Odette as Sasha, Mike Vogel as Cooper, Jonathan Sadowski as Devon, and Li Jun Li as Francesca.

Shahi's new pilot was revealed last month, just weeks after Sex/Life Season 2 launched.

The potential series is described as a "high-stakes legal soap that redefines the genre by playing out over two timelines."

"Fifteen years from now, a woman (Shahi) being vetted for a Supreme Court seat recounts her experience at a prominent D.C. law firm in 2023, where the only thing more controversial than the cases was her messy love life, caught between two feuding brothers," the logline reads.

"Now, with a Supreme Court seat on the line, all of her darkest secrets are at risk of coming out, threatening her nomination, her reputation and her marriage."

What are your thoughts on the news?

Hit the comments.
Paul Dailly is the Associate Editor for TV Fanatic. Follow him on Twitter.