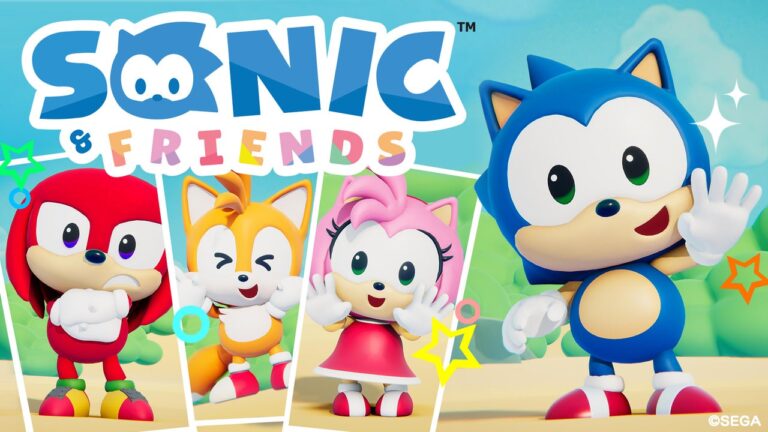 Cristina Alexander

Curated From www.ign.com Check Them Out For More Content.


Sega dropped the trailer for the Sonic & Friends animated shorts series on TikTok.
The company posted the trailer on the TikTok page for its Japanese branch on Monday, August 7. Sonic & Friends gives us a look at Sonic, Tails, Amy, and Knuckles in CGI chibi form having all sorts of fun while foiling Dr. Eggman's plans, whatever they may be.
Take a look at this new animated short for 'Sonic & Friends' from @SEGA_OFFICIAL's TikTok! #SonicNews pic.twitter.com/cyIOXmh6Mh

— TailsChannel@mastodon.social (@TailsChannel) August 7, 2023
The title Sonic & Friends implies every character in the Sonic the Hedgehog game series may appear alongside Sonic's small circle of friends, including Shadow, Rouge, Cream, and maybe the Babylon Rogues. However, it's unknown if any of those characters will be part of the animated shorts.
The TikTok trailer for Sonic & Friends comes over a month after Sega filed a trademark in Japan bearing its name. Fans had speculated Sonic & Friends may relate to a new game, but the mark was filed under multiple classifications, including Machines and Appliances, Toys, Paper, Clothes, and Educational and Recreational. Those categories imply Sega may explore merchandising opportunities with the Sonic & Friends branding aimed at young children.
Merchandise based off the chibi versions of Sonic and his friends have been on the market for several years now, starting with their Sonic Boom incarnations sold by Tomy and more recently with the sitting versions of their regular forms by Great Eastern Entertainment. The Sonic chibis have also appeared in the form of emojis for social media posts and even on iPhone wallpapers.
Sonic & Friends is simply a culmination of all of the aforementioned merchandise sold to Sonic fans of all ages. It also may be a great way to introduce Sonic to younger fans along with Sonic Prime, which recently released its second season.
Cristina Alexander is a freelance writer for IGN. To paraphrase Calvin Harris, she wears her love for Sonic the Hedgehog on her sleeve like a big deal. Follow her on Twitter @SonicPrincess15.