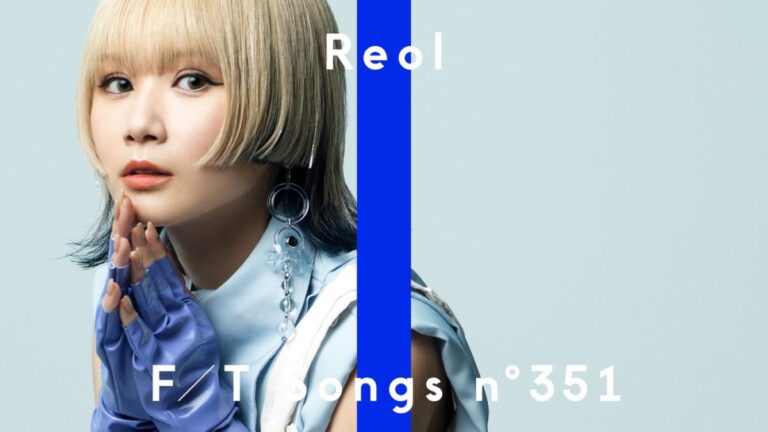 Curated From jrocknews.com Check Them Out For More Content.

Reol performed on the prestigious THE FIRST TAKE YouTube channel, where the entire recording was done in only one single take. The song chosen for this occasion was her hit song Dairokkan (第六感), a song which gained international attention as the theme song for a boat race commercial, and has accumulated over 100 million streams worldwide. Notably, it features a rearranged rendition of the song for this appearance.
The song Dairokkan—or its English title, THE SIXTH SENSE—carries a special significance for Reol. It is a reminder of her past, when she was hesitant to pursue her ideals, which led to a limbo state that didn't allow her to move forward.
The message shared is to overcome obstacles by bravely taking the initial step, which may have seemed intimidating at first, but turned out to be less daunting than expected. It encourages the listeners to trust THE SIXTH SENSE.
Reol's performance on episode 351 of THE FIRST TAKE marks her debut on the YouTube channel.
---
In other news, Reol has an upcoming album, BLACK BOX, for release on October 18. It makes this her first full-length album in three years!
The album will include some of the previously released songs, such as SCORPION, Riot GAMES ONE official theme song; the digital single Kirakira, a song composed by Hidefumi Kenmochi from WEDNESDAY CAMPANELLA; and Kissaki, the ending theme song for the shounen anime "Rurouni Kenshin: Meiji Kenkaku Romantan".
---
About THE FIRST TAKE
THE FIRST TAKE is a YouTube Channel dedicated to shooting musicians and singers performing in a single take.
ONE TAKE ONLY, ONE LIFE ONLY.
A microphone and a white studio.
And 1 rule.

You've got 1 TAKE.
Perform anything you like.

Show us everything you've got for that 1 moment.

THE FIRST TAKE
切っ先


綺羅綺羅


煽げや尊し


赤裸裸


SCORPION


secret trip


ほか
切っ先


綺羅綺羅


煽げや尊し


赤裸裸


SCORPION


secret trip


ほか
Reol Oneman Live 2023 新式浪漫 Neo Nostalgia
切っ先


綺羅綺羅


煽げや尊し


赤裸裸


SCORPION


secret trip


ほか
Reol Oneman Live 2023 新式浪漫 Neo Nostalgia