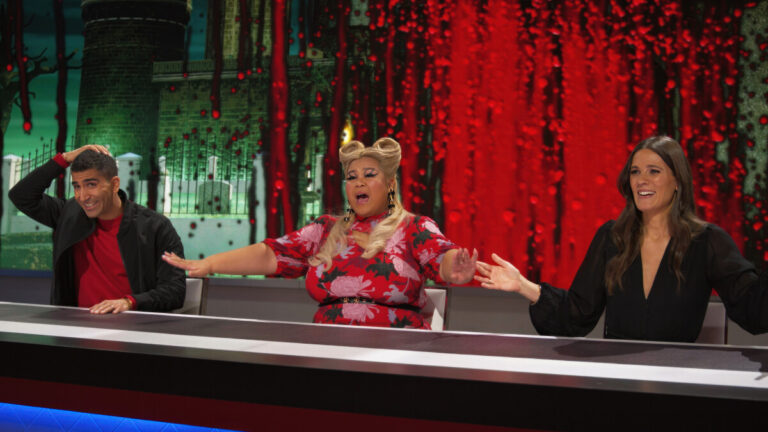 Trevor Kimball

Curated From tvseriesfinale.com Check Them Out For More Content.

Network: The CW
Episodes: Ongoing (half-hour)
Seasons: Ongoing
TV show dates: August 5, 2023 — present
Series status: Has not been cancelled
Performers include: Ann Pornel (host) and Eden Grinshpan and Chef Shahir Massoud (judges)
TV show description:      
A cooking competition series, the Recipe for Disaster TV show pits three professional chefs and their novice friends against each other to prepare spectacular dishes under absurdly adverse conditions.
Each episode transforms the studio into a bizarre new world, filled with themed disasters that challenge the chefs in ways they never imagined. For example, the contestants attempt the perfect sear while stuck on a "sinking cruise ship" during a tropical storm, try their hand at risotto while bouncing in baby jumpers, or create earth-shattering gnocchi with nothing but a chisel and rock hammer while dining with dinosaurs. Ultimately, only one team will be crowned Masters of Disaster by the host and judges.
Series Finale:     
Episode #TBD
This episode has not aired yet.
First aired: TBD.
What do you think? Do you like the Recipe for Disaster TV show? Do you think it should be cancelled or renewed for another season on The CW?
Check out our
CW status sheet
to track the smallest network's new series pickups, renewals, and cancellations. You can find lists of cancelled shows
here
.